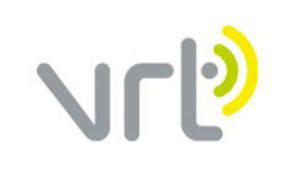 Following the satisfactory placing of Roberto Bellarossa and Love Kills in Malmö, 2014 will see Flemish broadcaster VRT take their turn in selecting the Belgian entry. Judging by recent comments made, the reinstatement of a national final is on the cards.
VRT selected both Belgian entrants Tom Dice with Me And My Guitar in 2010 and Iris with Would You? in 2012 internally, rewarding them with mixed results. Francophone broadcaster RTBF acheived a commendable twelfth placing with Roberto Bellarossa and his uptempo Love Kills this year, and so VRT realise the need for a different approach to the contest, if they are to improve on their previous results.

Former VRT jury member Marcel Vanthilt accidentally revealed on the Touché radio show yesterday that he wouldn't be resuming his role as jury member next year, stating that: "There comes a point when you just have to quit." Spokesman for VRT Björn Verdoodt confirms the news, that the decision has been made to come up with a new Eurosong format : "The decision was made a matter of weeks ago, but I can assure you that the new format of Eurosong will be nothing like the one used from 1999 to 2008." The selection is anticipated to run over a number of weeks. Zerdoodt also went on to state that neither the presenter(s) or jury members have been selected yet and that the jury system used to select an eventual winner was up for discussion.
The last time Belgium organised Eurosong in 2008, when Ishtar won the national selection with O Julissi. She failed however to reach the final in Belgrade.
You might like to read:
Below you can watch our 3D video of Roberto Bellarossa performing his 2013 Eurovision Song Contest entry Love Kills.
As always, we strongly recommend watching this video in 3D, as it was
recorded, to enjoy it to its fullest, but if you do not have a pair of
suitable glasses this can easily be turned off in the player below for
regular 2D watching.