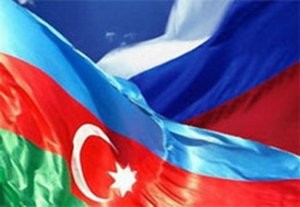 After politicians in both Russia and Azerbaijan have reacted to speculations about voting fraud – and other countrie got offended being told that Lithuanian votes were sold, EBU surprisingly decided to respond in an atempt to put a stop to the crises. 
The speculations began right after the Eurovision Song Contest was held succesfully in Malmö. First shocking detail came out from an Lithuanian website 15min.lt with a video that was captured by a hidden-cam. The conversation in the video was Russian, but the English transcript told that an Azerbaijani group had make a voting arrangement with some Lithuanian gangs. The worse is, fifteen more countries were claimed to be involved in this. The video reminded of Turkish TRT's head manager, Mr. Şahin's joke in advisory meeting last autumn:  "If
you hand out around 100 mobile phones to such a small country, you get
around 4-5 points. I hope other countries take my advise". When Turkey withdrew from the contest they gave the new voting system as a reason and recently it has been announced that TRT made a profit by not participating at the contest this year, which caused a Twilight zone at the fan side.
Event supervisor of the Eurovision Song Contest Sietse Bakker announced that EBU has contacted to the Lithuanian website and they will investigate the situation. From an EBU press release: "We are looking into this case, but would emphasize that the authenticity of this video has not yet been proven, and nor has a link been established between the individuals in the video and the Azeri delegation, the Azeri act or the Azeri EBU Member Ictimai TV. Both the jury voting and the televoting at the Eurovision Song Contest are closely observed by PriceWaterhouseCoopers (PwC), as well as by notaries in all participating countries. We have worked with Digame* on the televote processing for nearly ten years. Digame's platform is built to handle the televoting with absolute professional care, and incorporates systems to detect any attempts at so-called "power-voting", where people or systems systematically vote for a chosen contestant. Based on criteria established by the EBU and Digame and overseen by a PwC observer, votes garnered through any instances of power-voting are disregarded."
Even before the first shock was over, another shocker appeared again in Azerbaijan: The president İlham Aliyev ordered an investigation into the Azeri votes as the mother land Russia hasn't been awarded with any votes whilst he assumed the Russian song to be rated highly by both jury and televoters. State broadcaster İçtimai TV's Kamil Guliyevis concerned about this situation: "We sincerely hope that this incident, possibly initiated by certain interest groups, will not cast a shadow over the brotherly relations of the Russian and Azerbaijani peoples."
Later on, Azerbaijani Minister of Foreign Affairs Elmar Mammadiyarov and his Russian collegue Sergey Lavrov held a common meeting and they take this voting situation as a detective story. Mr. Mammadiyarov also told that most Azeri votes went to Ukraine, followed by Russia indicating that somebody must have made a mistake. Meanwhile Belarussian president, Alexander Lukashenko told in his country that the results should seriously be looked at with suspicions of falsification, as not having recieved a single point from Russia is very suspicious.
In response to those claims, Jarmo Siim spokesman of EBU told that: "The final tally for each country is a 50/50 combination of the telephone votes and the votes of a national jury. A country that received a good result in the phone vote could be left with no points overall if the jury gave its highest points to other contestants. EBU contracted the German company Digame* to register the votes.  The EBU will only provide an overall European figure. " 
At the end of the show, Russian Dina Garipova became 5th where Norwegian singer Margaret Berger became 4th., However the difference between EBU's results and Azeri claims will mean nothing for the placement as Norway earned 14 more points than Russia.
*Digame has partnerships with several telecoms operators in all
countries, but they are only responsible for the technical part of
registering the calls. The votes are then verified separately.
You might also want to read:
Below you can watch our 3D videos of both entries of Russia and Azerbaijan at the 2013 Eurovision Song Contest.
As always, we strongly recommend watching this video in 3D, as it was
recorded, to enjoy it to its fullest, but if you do not have a pair of
suitable glasses this can easily be turned off in the player below for
regular 2D watching.