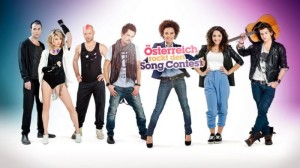 On February 15th Austria will choose their representative for the 2013 Eurovision Song Contest in Malmö. In Vienna five acts will compete to get the treasured ticket and become the successor of the band Trackshittaz. Who are these five acts? EuroVisionary presents them to you.
Natália Kelly is an 18-year-old student. She was born in the USA, but raised in Lower Austria. In 2006 she won the talent competition "Prima La Musica" in the category Piano while in 2008 she came third in the category "Solo Klassischer Gesang" (single classic chant). Her trademark is her powerful and unique RnB voice.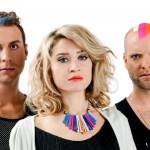 The Bandaloop – Back to fantasy
The Bandaloop was founded in 2010 and consists of the band members Barca Baxant (34), Justin Case (32) and Mike Blitz (27). Their main music genre is electro pop and dance combined with avantgardistic style and a strong staging presence.
Yela is 31 years old and was born in Vienna. Today she lives in New York. Her biggest love is soul music. She studied vocals and music therapy at the Berklee College of Music in Boston. Until today she collected several experiences with international performances, for example with Musiq Soulchild who have already been nominated for a Grammy several times.
21-year-old Elija was born in Graz and lives in Vienna. In 2009 he received the "Austrian Newcomer Award". His first album was released in 2012. The single Out of use became a radio hit. Elija who loves rock music has a strong unique voice and writes most of his songs himself.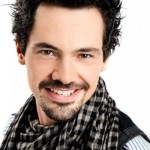 Falco Luneau – Rise above the night
Falco Luneau is a 28-year-old singer from Vorarlberg. Currently he lives in the Netherlands. He participated at the third season of the casting show Starmania. Falco could already score some hits in the Netherlands. With his first single he won a singer-songwriter competition. His latest single was a cooperation with the producer of the German band Cascada.
You can listen to the songs here.