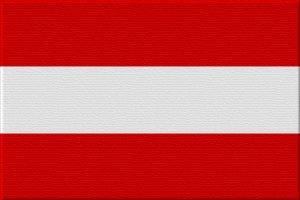 Tonight the first Austrian representative since 2007 will be chosen. After a long voting procedure in the internet and via sms 10 acts were finally chosen for the national final. Who will win the ticket to Düsseldorf? Get to know the participants:
1 Band WG – 10 Sekunden Glück (Ten seconds of luck)
The band has already performed as opening act for Silbermond, Ich + Ich, Nena, Sasha and so on who are all very successful German acts. They are known for their intoxicating shows. The band members describe themselves as fresh and honest. They are full of energy and want to enthuse the whole of Europe with this attitude.
2 Leo Aberer & Patricia Kaiser – There will never be another you
Leo's personality is described as a mixture of madness and genius. He focuses a lot on perfection and leaves nothing to chance. Leo and Patricia say that their music comes from the bottom of their heart. It is influenced by Sting and Prince. They want to score with their honesty, humanity and humor which would be a perfect package to convince Europe.
3 Oliver Wimmer – Let love kick in

Oliver Wimmer won the Austrian casting show Starmania. He immediately recorded his first album and even Take That member Gary Barlow has written a song for him called All Blessings Fall. Oliver says that he is ready for Eurovision now and that he has written a great song. It is supposed to be a mixture of Prince and the band Fall Out Boy.
4 Alkbottle – Wir san do net zum Spaß
It is said that an Alkbottle concert is not just a contest but a mass. The band usually sings in Viennan dialect. Asked about their performance they answered that Lordi were harmless and they want to be the complete opposite of Lena: The answer to smart smiling model face without brain and voice. Alkbottle compare their song to the blast of a cash machine – hard, loud and efficient.
5 Eva K. Anderson – I will be here
Eva K. Anderson is well known to the Austrian public. She has written the successful song Ich lebe for Christina Stürmer. As a singer her break-through came with the single A sound of silence. She wrote her entry I will be here together with her husband and she describes it as very touching. It would be an honor for her to represent her country in Düsseldorf.
6. Trackshittaz – Oida Taunz
Trackshittaz are known for dialect rap. The band consists of Lukas Plöchl and Manuel Hoffelner and they became famous with a cover version. Their song Oida Taunz is already very popular in Austria and has topped the Austrian single charts.
7. Charlee – Good to be bad
Newcomer Charlee has released her first single in the summer of 2010 called Boy like you. Her entry in the final is described as very catchy and intoxicating. Charlee believes that she can convince the audience with this song.
8 Klimmstein ft. Joe Sumner – Paris, Paris
The band Klimmstein comes from the Styria and are also known for songs in Styrian dialect. They will perform with Sting's son Joe Sumner. Their song is supposed to be an uptempo song with ska elements and lyrics in German, English and French.
9 Nadine Beiler – The secret is love

Nadine who comes from Tyrol won the third season of the casting show Starmania. So she already knows how to beat the concurrence. Her first single Alles was du willst (All that you want) climbed up to number two of the Austrian single charts. Her song tonight is described as a typical soul ballad, starting with a capella and building up to the final note with a choir.
10 Richard Klein – Bigger better best

Finally we have the Austrian Rodolfo Chikilicuatre. He says about himself that he will be able to win the Eurovision Song Contest. Asked about a description of his music he replies his music is 1,80m tall and has a weight of 75kg. He cannot give a detailed description. One has to enjoy it with all senses.

After the presentation of the songs three songs will be chosen by the viewers to a so called super final where they will perform their song again. The winner will finally be determined by televoting and sms. The show will start at 20:15 CET.