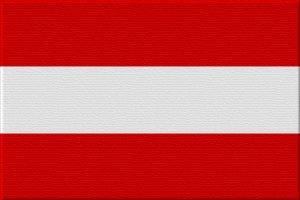 Good news from Austria! The country will definitely return to the Eurovision Song Contest. The national broadcaster ORF announced that there will be a national final on February 25th, 2011. The preparations have already started in cooperation with the radio channel Ö3.
In the meantime several artists have applied for a participation such as Alf Poier (ESC 2003) Oliver Wimmer (winner of the 4th season of the Austrian casting show Starmania), Bluatschink (Austrian final 2002), di Bernado (member oft he group Tie Break, ESC 2004) Waterloo (ESC 1975), Alkbottle or Nadine Beiler (winner of the 3rd season of Starmania).
In January there will be an online voting to decide which artists and entries will finally enter the national final which will be broadcasted as a live show by ORF 1. The winner will finally be determined by televoting.
It will be Austria's first participation since 2007 when Eric Papilaya finished on the penultimate position in the semifinal with the song Get a life – get alive. The last time Austria was represented in a Eurovision final was in 2004, when the group Tie Break came 21st with their entry Du bist.
Links