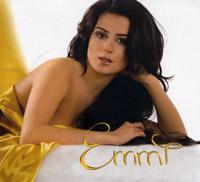 As the Armenian public broadcaster ARM TV went for an internal choice for the Eurovision Song Contest, one of last year's national final participants, Emmy, has been chosen to represent her country in Düsseldorf. It is now time to pick a song for Emmy.
The songs can be submitted until 23rd of January according to ARM TV and they have to be written in native Armenian or English. There is no rule about the nationality of the songwriter.
The songs can be submitted via e-mail to Gohar Gasparyan, [email protected] or can be posted to ARM TV from the adress below:
26 G. Hovsepian str.
Nork 0047 Yerevan
Republic of Armenia
It is expected that the song presentation will be in February which will be determined later by ARM TV. Armenia will particpate in the first semifinal on May 10th, 2011.