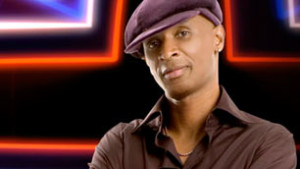 Andy Abraham is the choice of the British public to go to Belgrade.
He beat off competition from five other songs to secure his place. In the first of two shows, he had to rely on Terry Wogan choosing him as a wildcard after panellists Carrie Grant and John Barrowman opted for Michelle Gayle, who competed against Andy in the soloists section of the show. The Revelations were chosen ahead of LoveShy in the groups section with their song, 'It's You'. In a contest between would-be Joseph and Maria singers (so called because of their participation in BBC shows to find the lead in Andrew Lloyd Webber musicals), Simona Armstrong was chosen ahead of Rob McVeigh with her song 'Changes'.
In the second show, four became two as The Revelations and Simona were eliminated, having scored lowest in the public phone vote. This left Michelle and Andy to fight it out and Andy emerged the winner, despite Carrie and John agreeing that Michelle would be the winner.
Links
In my view
No doubt he will give a great performance, but the song isn't close to being strong enough to avoid finishing close to the bottom. Yet again, the British public could have chosen a song which would have given my country a decent chance of a good placing but no, they get rid of the two best songs in the top four and choose the two weakest options.

The British public have again proved themselves incompetent so the decision should be made for them next year.

 

The opinion expressed in "In my view" are those of the author and are not necessarily the one of EuroVisionary.com.