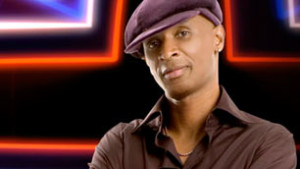 EuroVisionary asks in one of our polls who our readers would like to see losing their voice. Our readers might not be to blame, but that destiny appear to have hit UK representative Andy Abraham.
"The People" reports that Andy Abraham, who is to represent the United Kingdom in the 2008 Eurovision Song Contest in Belgrade, is unable to sing nor talk at the moment due to a bad throat infection that has so far kept him in bed for the past two weeks.
That this might affect his participation at the Contest Andy is aware of. "It's really worrying. This is my big chance but I just can't hit the notes. I saw a specialist, who told me I must rest and not speak. If I wake up on the day of the contest to find I can't sing I'll be gutted", Andy Abraham says.