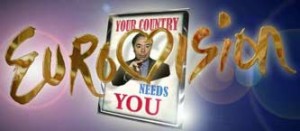 In an interview in The Sun, Andrew Lloyd Webber speaks about his reasons for agreeing to become involved in the UK entry for the 2009 Eurovision Song Contest.
He talks about his meeting with Russian Prime Minister, Vladimir Putin, during which he learned how seriously everybody else takes the contest and how this contrasts with the attitude of the country which gave the world The Beatles.
He also reveals that there is "a fabulous lyricist on board". Unwilling to say who at this point, Lord Lloyd Webber does say "It's a huge name and it's absolutely thrilling." (Editors note: my money is on Don Black)
The first of a series of shows will be broadcast tomorrow (Saturday) night on BBC1 at 1910 GMT. It will feature his meeting with Putin and will also show highlights of the audition process. Next week, the six successful acts to make it through to the televised shows begin the battle in earnest.
The full Sun interview can be read at the link below
Links
The Sun interviews Andrew Lloyd Webber
The Sun official Site
Andrew Lloyd Webber's official site