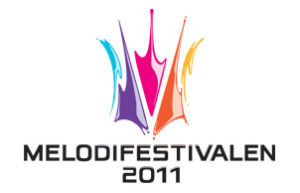 After a few years where the interest of composing songs for Melodifestivalen has been fairly low, SVT has now reached an all time high. This year 3832 songs are competing to represent Sweden in Germany next year. In addition to this twice as many applied to the Webbjoker competition.
Tomas Hall, the project manager of Melodifestivalen 2011 says: "It is really nice that the number of songs in the Webbjoker competition are more than twice as many than last year. It's probably because it's the second year and people know about the competition. And also we've increased the stakes from one spot in Melodifestivalen to two and the final of the Webbjoker competition will be broadcasted live on TV."
On Monday, October 11th all of the songs participating in the Webbjoker competition will be uploaded on svt.se/melodifestivalen. After that it's up to the viewer's to vote for the songs they want competing in Melodifestivalen 2011.
Below you will find a list of the number of songs that was sent in to SVT previous years:
1995                   600 songs
1996                 1 475 songs
1997                 1 223 songs
1998                 1 126 songs
1999                 1 315 songs 
2000                 1 394 songs
2001                 1 567 songs
2002                 1 830 songs
2003                 2 620 songs
2004                 3 228 songs
2005                 3 131 songs
2006                 3 326 songs
2007                 3 234 songs
2008                 3 489 songs
2009                 3 440 songs
2010                 2 794 songs (including 180 to the Webbjoker competition)
2011                 3 832 songs (including 424 to the Webbjoker competition)
Links