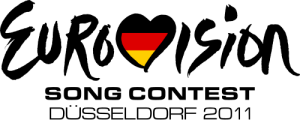 Today at 12.12 the official ticket sale for the final opened. As usual they went quite fast, but unfortunately not without a minor scandal. Tickets for the final dress rehearsal will be sold from Wednesday and semi-final tickets will go on sale later. As it is also common in previous years the front seats are being sold through the OGAE Fanclubs.
Fans of the Eurovision Song Contest should be use to it by now as it basically happens every year that tickets are sold out within hours of opening of the sale. This year they have decided to spread the ticket sale in order to avoid the very common mistake of systems going down due to overload.
At 12:12 today, the 12th in the 12th month, the official ticket sale opened. It was planned that it should have taken place last month, but a couple of days ago it was announced that today would be the day. At the same time it was also made public that only tickets for the final would be sold today. Tickets for the last dress rehearsal, which has been called Jury final due to the jury voting based on this rehearsal, will be sold on Wednesday. The tickets for the two semi-finals will take place once countries have been allocated in to these in January.
A minor scandal appeared at today's ticket sale when it, after all the final tickets being sold out, was announced that eurovision.de had 4.000 tickets which they could sell before the official ticket sale opened. This was not made public together with the other information about the sale. Whoever knew about this had managed to keep it a secret, which is probably going to make quite some people annoyed.
In my view
Personally I think it is about time EBU steps in and give us a better system to handle the official ticket sale. Year after year it happens that the system which should be able to handle the large amount of people wanting tickets goes down. And this year it appears like EBU wasn't even aware of that tickets would be sold in advance via a German Eurovision site as nothing had been mentioned on Eurovision.tv about this. If that is the case then I think this should be what finally leads EBU to take over the ticket sale themselves for next year.

The opinion expressed in "In my view" are those of the author and are not necessarily the one of EuroVisionary.com.