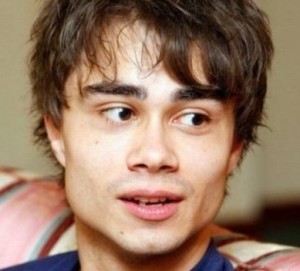 The 2009 winner, Alexander Rybak, has made a rather extraordinary appeal to his fans in conjunction with the production of the music video for his new song, Europe's Skies.
On his official Facebook page, he asked fans to send him smiling portraits of themselves, which he supposedly will use in his video, according to his press manager, Kjell Arild Tiltnes. Alexander will be jetting off to the Ukraine on Monday, when filming of the video starts at a mountain location. The young artist has taken full control of the artistic content, and has decided that pictures received of smiling fans will be incorporated into the video, Tiltnes told NRK.
Just how many pictures have been submitted from his fans across Europe isn't known, however, anyone considering making a bid to feature in the video better get their skates on – pictures have to be received by Alexander by the weekend. Tiltnes further explains that "This is Alexander's way of thanking his fans, giving something back to his 'friends' as he calls them. He has an amazingly loyal fanbase, who mean a great deal to him".
Following his victory in the 2009 Eurovision Song Contest, Alexander found many fans around Europe and recently, during a concert both he and Elisabeth Andreassen held this summer, fans from over 30 countries had made their way to Tønsberg to experience their idol live. Owing to Alexander's immense popularity in Russian speaking communities, Europe's Skies music video will be recorded in both English and Russian versions.