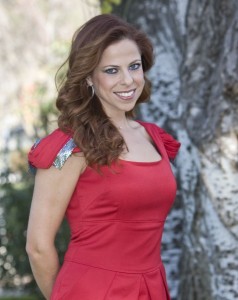 RTVE's website visitors have decided with their votes that Ahora O nunca is the third song for Pastora Soler to sing at the tv show where the Spanish entry for the 2012 Eurovision Song Contest will be finally chosen. It joins the previously selected Quédate Conmigo and Tu Vida Es Tu Vida.
RTVE has just announced the title of the third Spanish finalist song for Pastora Soler. Ahora o Nunca (Now Or Never) has been chosen by the audience via online voting, which was launched on the official website of the broadcaster five days ago. That song, composed by one of the favourite authors of the Sevillian singer, José Abraham, overcame Me Despido De Ti (I Say Goodbye To You) in the vote with 2,265 votes, 56.4% of the total, 515 votes more than the second option.
The artist has confessed that she is a ballad lover and she has openly stated that Quédate Conmigo (Stay With Me) is her favourite song but she will perform the three candidate songs with the same energy.
In addition, RTVE has also released today one-minute videos for each finalist song where we can see her for the first time singing the candidate melodies. You can watch the video by clicking on the song titles:
Ahora O Nunca composed by José Abraham
Quédate Conmigo composed by Thomas G:son, Tony Sánchez-Ohlsson and Erik Bernholm
Tu Vida Es Tu Vida composed by Max Miona, Eleonora Giudizi and Juan María Montes
The Spanish song selection will be held on 3 March at the TVE's Prado del Rey studios in Pozuelo de Alarcón, Madrid where the audience and an expert jury will choose the song that the Spanish artist will sing in Baku on the 26 May at the final of the Eurovision Song Contest. The show will be aired live on the TVE's first channel, TVE International via satellite and a live webstream will be available on the official TVE website starting at 22:00 CET.