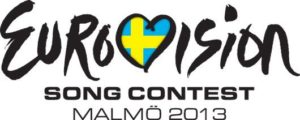 With many countries having announced that they wouldn't be able to participate at next year's Eurovision Song Contest today came the list many have been waiting for: The total list of participating countries. Now it was revealed exactly who is in and who is out.
The past month we have seen a long list of countries announcing that they won't be participating next year: Poland and Portugal, Greece and Cyprus, although the latter later changed their mind, Slovakia, Bosnia & Herzegovina and finally Turkey. 
Today EBU then announced that a total of 39 countries will be participating. They are:
Albania (RTSH), Austria (ORF), Armenia (AMPTV), Azerbaijan (Ictimai TV), Belarus (BTRC), Belgium (RTBF), Bulgaria (BNT), Croatia (HRT), Cyprus (CyBC), Denmark (DR), Estonia (ERR), Finland (YLE), France (France3), Georgia (GPB), Germany (NDR), Greece (ERT), Hungary (MTV), Iceland (RÚV), Ireland (RTÉ), Israel (IBA), Italy (RAI), Latvia (LTV), Lithuania (LRT), FYR Macedonia (MKRTV), Malta (PBS), Moldova (TRM), Montenegro (RTCG), the Netherlands (TROS), Norway (NRK), Romania (TVR), Russia (C1R), San Marino (SMTV), Serbia (RTS), Slovenia (RTVSLO), Spain (TVE), Sweden (SVT), Switzerland (SRG SSR), Ukraine (NTU) and the United Kingdom (BBC). 
As the list above shows then Greece changed their mind as well and will be participating afterwards. EBU's Executive Supervisor, Jon Ola Sand says: "We regret the withdrawal of Bosnia & Herzegovina, Portugal and Slovakia, which have all cited economic reasons". Poland won't be participating either, but as they didn't do so in 2012 this can't be considered a withdrawal. They have just, as previously mentioned, gotten back on what they said last year about being back in 2013.
About the Turkish withdrawal, which was due to them not agreeing with the rules, he says: "We are surprised by this decision. The changes were made in 2009 and were since never formally objected by TRT. We are eager to pursue dialogue with the Turkish broadcaster to seek a viable solution."
The 2013 Eurovision Song Contest will be held in Malmö with semi-finals on the 14 and 16th of May and the final on the 18th of May.
You might also want to read:
Yet another shock: Turkey withdraws from Eurovision Song Contest 2013
Andrius Pojavis to Malmö for Lithuania
El Sueño De Morfeo will represent Spain at the 2013 Eurovision Song Contest