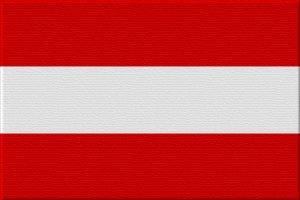 The Austrian broadcaster ORF received in total more than 200 songs for the national final. Now 30 songs are left to vote for.
The public
can vote via sms until January 31st. A jury will complete the voting and determine the other 50% of the votes. The ten songs with the highest
amount of votes will finally reach the final which will be held on February 25th, 2011.
Among the 30 songs we find two artists who already represented Austria in the past. Petra Frey took part in Dublin in 1994, when she was only 15 years old. Her song Für den Frieden der Welt did not score very well and ended up in a 17th position.
Alf Poier represented Austria in 2003. His humorous song about animals and human beings Weil der Mensch zählt, sung in Styrian dialect, finished in a remarkable 6th position which meant the best Austrian position since 1989.
Another interesting artist in the line-up is Freddy Sahin-Scholl. He just won the 4th edition of "Das Supertalent " (Germany's got talent). He can change his voice within seconds from baritone to soprano, although he never had a professional education in singing. His album Carpe Diem is currently no. 4 in the German album charts.
The 30 songs which can be voted for are the following:
01. – Eva K. Anderson – I Will Be Here
02. – Nadine Beiler – The Secret Is Love
03. – Leo Aberer – There Will Never Be Another You
04. – Oliver Wimmer – Let Love Kick In
05. – Excuse Me Moses – Way Out
06. – Alkbottle – Wir San Do Net Zum Spaß
07. – Richard Klein – Bigger Better Best
08. – Mary Broadcast Band – Who's Gonna Stop Me
09. – Heinz aus Wien – O Cosi
10. – Julian Heidrich – Australian Gate
11. – Any Major Dude – July
12. – Katie Lunette – My Home
13. – Matara – Why Do I
14. – Robi Faustmann – Neuer Wind
15. – Louie Austen – Make Your Move
16. – Charlee – Good To Be Bad
17. – Axel Wolph & Feeltank Orchestra – My Little Reminder
18. – Petra Frey – Send A Little Smile
19. – Lana Gordon – Ask The Universe
20. – Cama – Times Of Our Lives
21. – Sellyy – Lethargie
22. – Jean Nolan – Crazy
23. – Luttenberger*Klug – Sternenlichter
24. – Alf Poier & Obersteirische Wolfshilfe – Happy Song
25. – Missy May – It's A Girl's Life
26. – Trackshittaz/Lukas Plöchl – Oida Taunz
27. – Cory Bantic & Chris Schaller – Try To Forget Her
28. – Freddy Sahin-Scholl – Butterfly
29. – bandWG – 10 Sekunden Glück
30. – Klimmstein feat. Joe Sumner – Paris, Paris
Links