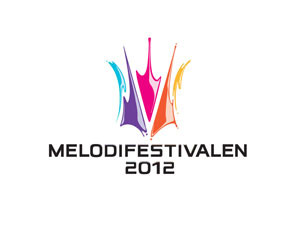 The interest for the swedish national final selection Melodifestivalen keeps on being high. When the deadline for sending in songs to SVT passed on Wednesday midnight no less than 3 485 songs had been submitted. This is the third highest number of songs submitted in the history of Melodifestivalen.
3 485 is a number that looks even more impressive when compared to the number of songs that was submitted to other national selctions around Europe last year. For example the danish final had 663 submitted songs, Finland 277 and Latvia 71.
"The standard of the compeition is not decided whether there are 3 000
or 4 000 submitted entries, but it's flattering and shows
Melodifestivalens significance for new swedish music" says Thomas Hall,
competition supervisor of Melodifestivalen.
Competition producer Christer Björkman: "It's fantastic to see the interest. But it's not the high number itself that causes the value. It's the quality of the songs that is the interesting thing, and that work starts now. From what we heard so far it feels enormously good. I can promise a fantastic hitparade this winter"
The work Christer is speaking of is reducing the 3 485 songs down to 32 songs.
570 of the 3 485 songs has been submitted to take part in the webjoker competion.
This is a competition open for songwriters who has no previously published music works. Just like last year the people will decide the winner of the
webjoker competiton in October and November – the diffrence from last year is that only one song
instead of two will qualify to the heats of Melodifestivalen. The winner of the webjoker competition will be one of a total of 32 songs that will compete in the four
heats of Melodifestivalen
2012.
Songwriters with previously published music works will compete in the regular competition where a jury will pick 16 songs.
Another 15 songs are selected through special inviations from SVT. These invitations can go to both songs within the regular and webjoker competitions as well as to songs outside the competition.