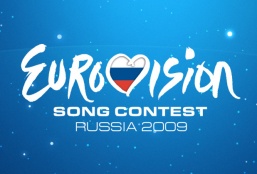 The preview party in the Netherlands has turned out to become quite a big party with 23 of the 2009 Eurovision Song Contest participants confirmed and a former Dutch participant as host. The party takes place in Amsterdam, but all participants will be offered a visit to the capital, The Hague earlier today.
It is a fantastic line-up Amsterdam offers tonight with 23 participants performing tonight. As a special guest star Måns Zelmerlöw from Melodifestivalen will appear on stage as well. The performers will meet in the Hague today for a welcome reception, a guided tour around the capital by the Dutch participants The Toppers and a visit to Madurodam which is a miniature city where you can see all major buildings of the Netherlands in a smaller version.
In the evening they will all be headed for Amsterdam where the concert will start at 21:00. The hosts of tonight are Marga Butt (Eurovision Song Contest 1987) and Maggie McNeal (Eurovision Song Contest 1974 and 1980).
The 23 participants performing tonight are:
* United kingdom: Jade – My time
* Ireland: Sinead Mulvey & Black Daisy – Et Cetera
* Romania: Elena Gheorghe – The Balkan girls
* Belarus: Petr Elfimov – Eyes that never lie
* Denmark: Niels Brinck – Believe Again
* Belgium: Copycat- Copycat
* Iceland: Jóhanna – Is it true?
* Montenegro: Andrea Demirovic – Get out of my life
* Cyprus: Christina Metaxa – Firefly
* Lithuania: Sasha Son -Love
* Bulgaria: Krassimir – Illusion
* Slovenia: Quartissimo – Love Symphony
* Albania: Kejsi Tola – Carry me in your dreams
* Bosnia and Herzegovina: Regina – Bistra Voda
* Germany: Alex swings Oscar sings – Miss kiss kiss bang
* Serbia: Marko Kon & Milan Nikolić – Cipela
* Slovakia: Kamil Mikulčík & Nela Pocisková – Let tmou
* Ukraine: Svetlana Loboda – Be my Valentine
* Poland: Lidia Kopania – I don't wanna leave
* Armenia: Inga & Anush – Jan jan
* Moldova: Nelly Ciobanu – Hora din Moldova
* Malta: Chiara – What if we
* Spain: Soraya – La noche es para mí
EuroVisionary would like to wish everyone attending the concert tonight a very pleasent evening.
Links