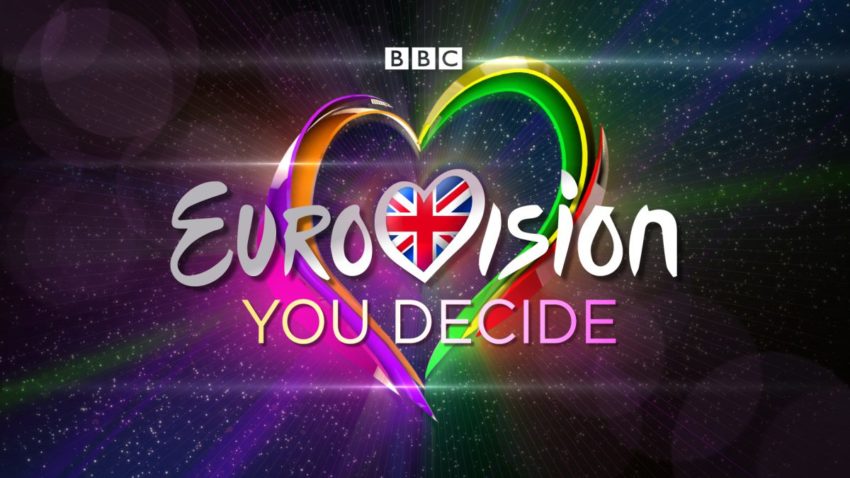 Who has what it takes to secure the UK a great result at the 2018 Eurovision Song Contest? Today, the six national final entries were revealed. The country has remained faithful to its recent musical identity, but let's take a closer look at the songs.
It has now been nine years since the last time the United Kingdom has been able to finish in Eurovision's top 10, but they are not giving up. BBC, United Kingdom's official broadcaster, has now made the six competing songs available, along with a short description introducing the act and describing the song.
This year's Eurovision: You Decide has a lot of diversity, talent and identity to offer. From pop to soul, the United Kingdom's national selection will feature familiar sounds to Spice Girls, Amy Winehouse, Adele or Seal, which have proven to be a worldwide success outside of the Eurovision world.
Inside of the Eurovision world though, we find a few familiar faces as songwriters such as Iceland's former representative Greta Salóme – who has penned one of the entries or Rune Braager, who has written several songs for the Danish selection through the years, and also the Andorran 2009 Eurovision entry. Another one is Jeanette Bonde who took part as singer in last year's Danish Melodi Grand Prix final with the song Hurricane.
What to expect from each contestant?
The acts and their respective songs can be heard through BBC's website. Here's what each of them has to offer:
Asanda – Legends
An infectious beat and chorus is more than enough to conquer Eurovision fans and Legends does mix those two elements perfectly while Asanda claims we can be legends tonight. An Eurovision anthem in the making?
Liam Tamne – Astronaut
Liam ends up bringing that Ed Sheeran flavour into the game with Astronaut even though his vocals resemble Maroon 5's Adam Levine best. Written with Rune Braager's help, it's one of those extremely relatable songs with an extremely modern feeling to it that certainly will conquer a lot of Eurovision fans.
Goldstone – I Feel The Love
It brings in groove, attitude and empowerment. They could follow up on last year's O'G3NE yet with an upbeat song that will make you stand up and enjoy the moment.
Jaz Ellington – You
If you're tired of modern sounds, this may be the one for you as it brings soul back to life. While being a less commercial sound, You ends up being catchy and quite touching. A possible winner.
RAYA – Crazy
The Gréta Salóme penned track sounds nothing like what she has served while participating in Eurovision in 2012 or 2016. This upbeat song shares a great touch in production and obviously ends up being catchy and powerful due to its beat.
SuRie – Storm
She was a backing singer for Belgium's Loïc Nottet and Blanche, and is now attempting her luck with a solo entry to represent the United Kingdom. Her song sounds nothing alike the Belgium entries, ends up sounding current and catchy.
The British national selection will be held in Brighton Dome, the site of ABBA's 1974 Eurovision win on the 7th of February, and its host – Mel Giedroyc will be joined by the Eurovision 2015 winner, Måns Zelmerlöw, to help her out.
Before we wait, remind yourself of last year's Lucie Jones performance during the grand final – this time in a special Full Stage View where you can see how the backdrop and the lights were used during the entry:
The opinions expressed in this article belongs to the author, and does not necessarily reflects EuroVisionary.com.