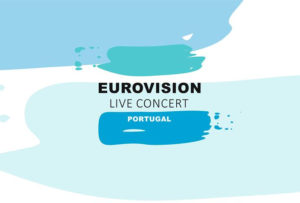 The line up for Portugal's Eurovision Live Concert is complete. It features a lot of current Eurovision acts such as Denmark's Anja Nissen, Nathan Trent from Austria and Timebelle who represented Switzerland. But also former acts like Portugal's own Anabela, and Sasha Son from Lithuania will be performing.
While most Eurovision parties take place a few months or weeks before the main event, some take place after. That's the case with Eurovision Live Concert – Portugal. The event's ninth edition will be held on the 9th of September 2017 in Auditório José Afonso in Setúbal, Portugal.
Overall, eight acts will get to perform in Eurovision Live Concert – Portugal 2017. Three of those are faces from the Eurovision Song Contest in Kyiv: Anja Nissen from Denmark, Nathan Trent, Austria and Timebelle who represented Switzerland. Mirela from this year's Spanish national selection will also perform Contigo at the party.
The organisation made sure to leave space for former acts such as Serbia's Sanja Vucic (2016), Sasha Son (Lithuania 2009) and even a few Portuguese classics like Celia Lawson (1997) and Anabela (1993). A few other surprises are reserved for the day.
Ilinca & Alex from Romania were set to perform as well, but had to cancel as Ilinca, who has been accepted into the Bucharest Conservatory, will have exams that day.
The event is free on turn up at the door, but this will be standing tickets further away. If you want to get closer to the stage, and be guaranteed a place to sit, you can buy a ticket which gives better access and facilities. Prices for the event goes from 10 to 160 euros per person and the tickets are already on sale. The highest value includes hotel accommodation for two nights with breakfast, access to the Welcome Cocktail and to the Organisation's Cocktail party, a boat tour with the artists at Sado's river, access to the after party and, of course, a ticket to the main event.
Here's a sneak peek from last year's event when Rui Andrade performed a medley of Eurovision songs: