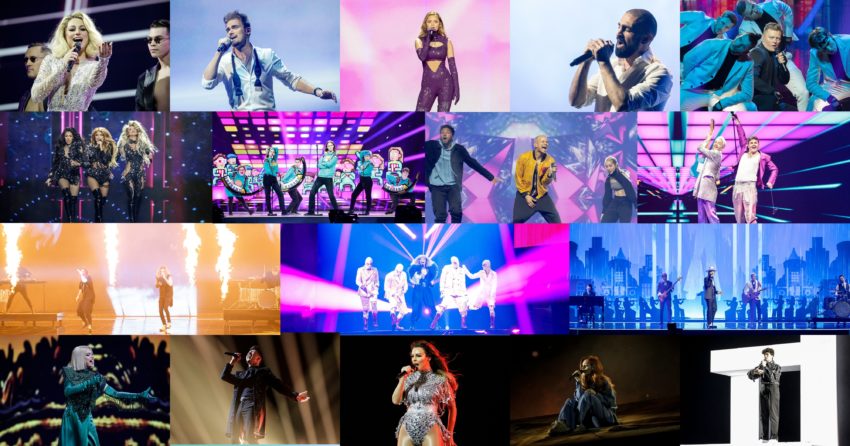 In two days, we'll know the winner of the 2021 Eurovision Song Contest. 26 acts will compete in the final. Tonight, the last ten spots were filled as the second semi-final was held. For seven acts their Eurovision journey, unfortunately, ended here.
Tuesday evening we said goodbye to six acts from the first semi-final. Tonight, further seven acts are no longer in the run to win the 2021 Eurovision Song Contest.
Half of the result for this second semi-final was already decided yesterday evening. The juries in the participating countries plus the ones in France, Spain and United Kingdom voted based on the show they saw Wednesday evening. Tonight, TV viewers in those countries were able to vote tonight – and added to the ones from the juries. The combined result was announced.
Note: Due to a positive test from one of the people in the band, the Icelandic act Daði og Gagnamagnið did not perform live on the stage tonight. Instead, a recording from their second rehearsal was used. At this rehearsal they also performed live. The band will not come on stage on Friday and Saturday should they qualify. In case they win, they will receive the news from their isolation in the hotel.
Following the news today about Duncan Laurence's positive Covid-19 test, many had assumed that all or at least some of the show hosts would be in quarantine too. That is however not the case. The Dutch rules say that one is so-called close contact (and as such needs quarantine for five days) if the person has been within 1.5 metre in total of 15 minutes within 24 hours. When one does the calculation for all the rehearsals, it could look like a quarantine would have been in place.
Eurovision 2021 Second semi-final result
Let's get down to what it's all about; the lucky qualifiers. They were announced in the following order (which is not related to their result):
Albania
Serbia
Bulgaria
Moldova
Portugal
Iceland
San Marino
Switzerland
Greece
Finland
We would like to give a special thank you to the six acts that didn't make it. We fully enjoyed getting to know you all, and we look forward to following you in the future.
In about half an hour, at approximately 23:40 CEST, the ten qualifiers will join a press conference. In that, a draw will take place. The purpose of that is to decide whether they will perform in first or second half of the final on Saturday.
While waiting, you can enjoy the Eurovision Fan Panel discuss the results of tonight's semi live – tune in to the video below.