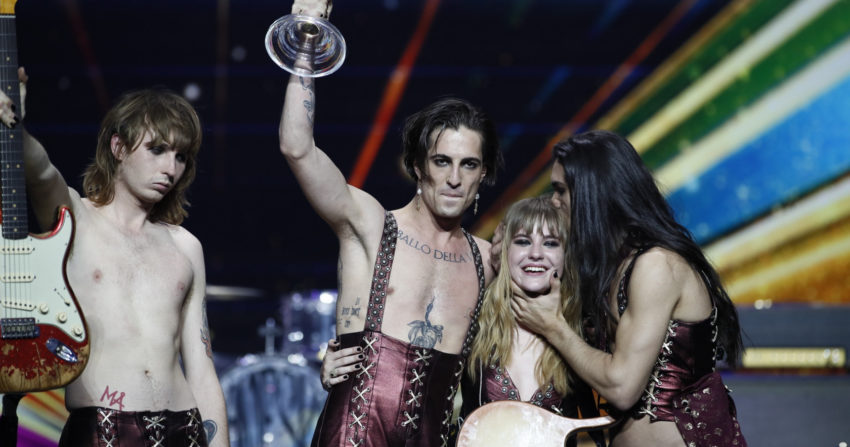 As you may be aware there are stories going around about what Damiano, lead singer of Eurovision 2021 winners, Måneskin was doing when the camera panned to him in the green room last night.
Unfortunately rumours are still swirling around about what happened in the Green Room last night. As a result, the EBU have been forced to release a statement.
We are aware of the speculation surrounding the video clip of the Italian winners of the Eurovision Song Contest in the Green Room last night. The band have strongly refuted the allegations of drug use and the singer in question will take a voluntary drug test after arriving home. This was requested by them last night but could not be immediately organized by the EBU. The band, their management and head of delegation have informed us that no drugs were present in the Green Room and explained that a glass was broken at their table and it was being cleared by the singer. The EBU can confirm broken glass was found after an on site check. We are still looking at footage carefully and will update with further information in due course.
At last night's press conference, Damiano was asked by the report from Swedish paper, Aftonbladet, if cocaine use was taking place. Damiano answered that the band Do Not Take drugs and that he was dealing with a glass that had shattered. The photo of the broken glass can be seen below.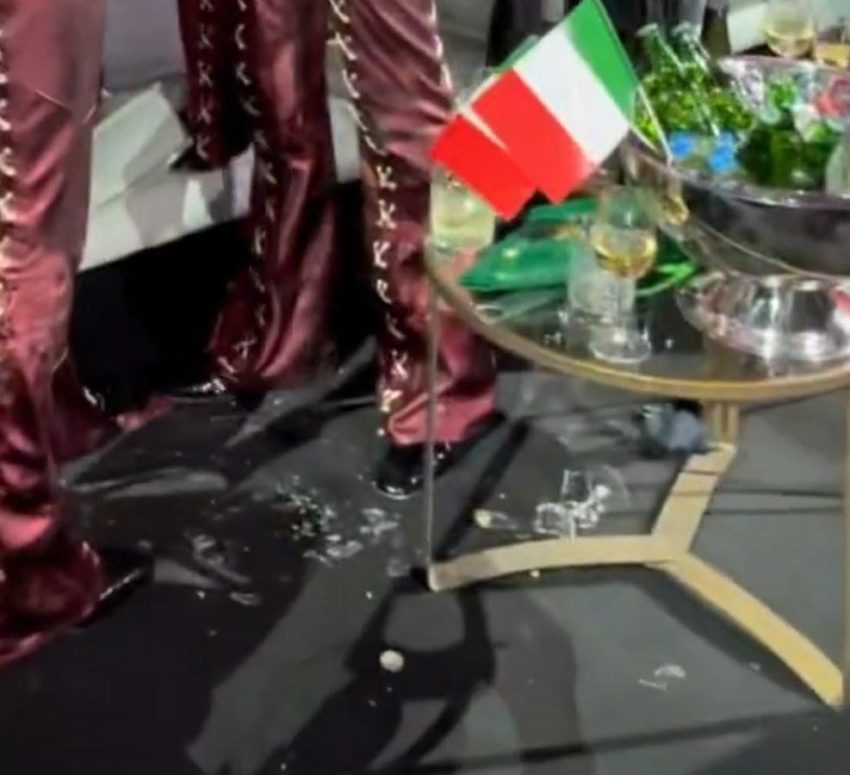 Below you can watch Måneskin's winning performance of Zitti E Buoni from last night.