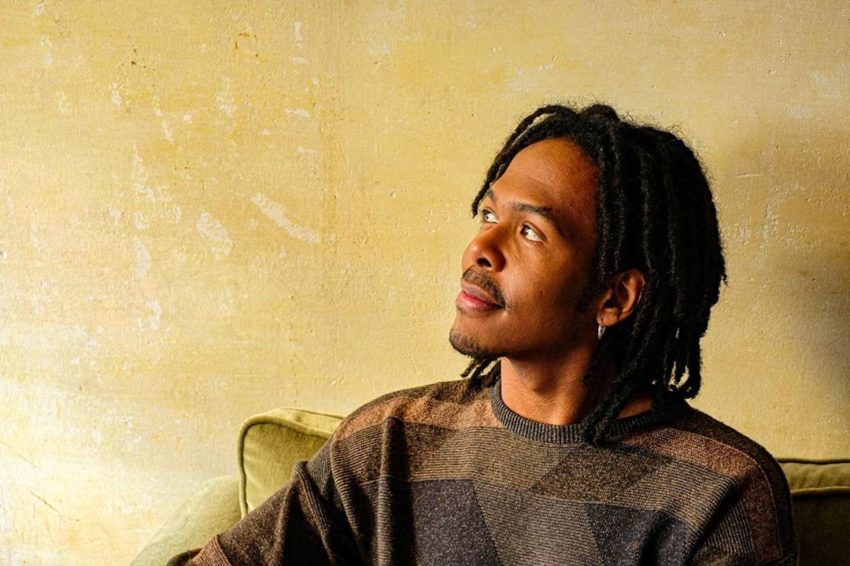 We're wrapping up our 2020 discussion series with Jeangu Macrooy, who was set to represent host country the Netherlands in this year's Eurovision Song Contest. But in response to the COVID-19 situation, this wasn't meant to be. Over the past weeks, the EuroVisionary team has been revisiting the would-be entries. In this last edition we're talking about Grow.
At the very beginning of 2020, Dutch broadcaster AVROTROS revealed Jeangu Macrooy as the Dutch hopeful for this year's Eurovision Song Contest. After that, we had to wait a full three months until Grow was finally confirmed and revealed the the world. A mere two weeks later, the the decision to cancel the 2020 event was taken, and on the same day Macrooy was the very first artists to be confirmed for 2021. Giving him the questionable honour of, probably, being the earliest selected artist for Eurovision ever.
Michael – From what I'd seen Jeangu has some great songs in his catalogue. Grow is not one of them, though there is a highlight when he sings the word Satellites. The song does grow on you but as there's only one chance it would have been unlikely The Netherlands would win in 2020. However there's probably a chance Jeangu will return in 2021 with a better song, and then after that.. who knows?
Theo – This feels like a hostess who, out of hospitality, dresses down so that she will not upstage her guests at a dinner party. Like last year's winner Arcade, there is a very poignant, introspective message to Grow. It's just that it does not feel as if the song goes anywhere too far musically to me.
Charlotte – In recent years we have seen many Eurovision host nations not able to deliver a good result in front of their own audience. That would not have been the case this year. While not sounding like a winning entry, the Netherlands would probably have scored a top 10 result with this. It's a quality entry, and I look forward to see if Mr. Macrooy can live up to it at the 2021 Eurovision Song Contest.
Álvaro – Initially I was not impressed by the song but the more I listened to it the more I felt in love of the lyrics and of the interpretation of Jeangu Macrooy. This feeling of self reflection looks mature, authentic and beautiful at the same time. I would have loved to see Grow getting a well deserved result in the final. Hopefully Jeangu will give us another masterpiece next year. One can only wish.
Josef – I did not expect something amazing, maybe only something good. But how big my surprise was when Grow was out. Jeangu is such a good singer and this gospel-soul song is very good and I knew this after the very first listening to Grow. I really love this. And it has rightfully a place in my TOP 10.
Elvir – The Dutch entry is one of those entries that I totally ignored after it was revealed. But little by little, I started to like it more and more. It is not a kind of song that makes a music revolution, but the depth of the lyrics is what makes this song so special and beautiful.
Wouter – This is one of this songs that, in me, triggers an instant Wow! factor. The combination of his deep voice, perfectly complimented by the music and the musicalesque storytelling drag me into it in a way that even made it hard for me to write out this sentence while the song was playing. But I imagine a good portion of the TV viewers could need a moment or to more to build up appreciation. And the recap reels used in the various Eurovision 2020 Tribute shows have been able to do this song justice. This would have made it the perfect high quality, medium ranking, host country entry.
This reflection article is based on the author's own personal experience. Views expressed belongs to him or her, and are to be seen as unrelated to EuroVisionary.com.