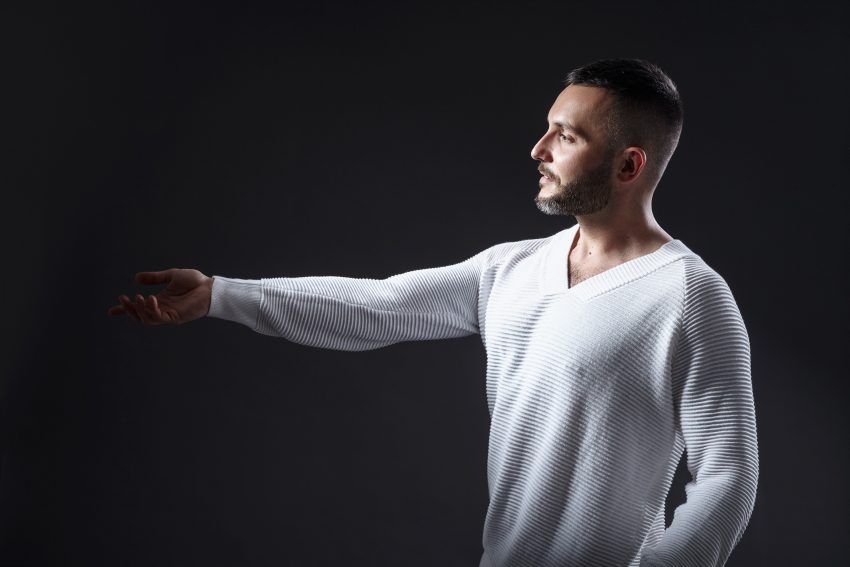 Tonight would have been the Grand Final of Rotterdam 2020 if the event not been cancelled due to the COVID-19 pandemic. Here at EuroVisionary, we thought we would keep our Eurovision spirits up by revisiting the entries that had been selected for this year. Today, we are discussing Vasil and YOU from North Macedonia.
Vasil has an interesting life story. Discovered as a talent while singing on the street, he went on to become a child prodigy, choir soloist, a baritone classical opera singer and, later, a pop singer.
YOU was internally selected. Amongst its producers, it counts Darko Dimitrov, who also collaborated on the Albanian entry for this year, Arilena Ara's Fall from the Sky. The producer is a true Eurovision veteran and previous collaborations include past entries for North Macedonia (2006, 2013, 2014, 2018, 2019), Serbia (2018, 2019) and, again, Albania (2015).
Out of these collaborations, it is worth singling out the 2019 entry from North Macedonia, Proud by Tamara Todevska. Placed 7th last year, it remains the country's only top ten Eurovision result to date.
YOU was ranking at a mediocre 29th place in the betting odds for what would have been Eurovision 2020. But what do we think about the entry? These are some of our views here at EuroVisionary:
Theo – 'I like it. With its Latin dance references (tango accordion in this case), I think it's trying to do a chilled down version of She Got Me (Switzerland 2019). The video for YOU also bears conceptual similarities to that from Switzerland last year so I don't think it's just my idea. Though I much prefer She Got Me, I find YOU very pleasant to listen to.'
Ashleigh – 'This is a slow burner.. When the song started I didn't think much of it but it gets better as it goes along. It's definitely not a winner but is still a pleasant song to listen to.'
Elvir  – 'You is one of my favourite entries this year. I just love the way different music genres such as latin, pop and folk music have been mixed together. And Vasil Garvanliev is such a great artist with a fascinating vocal range. I am already looking forward to hear what North Macedonia has to offer next year.'
Michael  – 'Not sure what to make of this. North Macedonia seemed to mean business last year and, as Vasil was one of the backing singers, my expectations were high. But this is a really bland effort which never seems to end and I'm left wondering if in reality Vasil is North Macedonia's Slavko.'
Álvaro  – 'I love the intimacy that the music video of You gives me. The song itself is easy to listen and Vasil seems confident when he is performing. A song like this would be a good addition for a final but, at the same time, it could have been forgotten compared to its competitors in the semifinal.'
Josef – 'Vasil is an interesting artist. He has some experience from last year having been a backing vocalist for Tamara Todevska, but now it's his time to shine as a solo artist. The song has some very extraordinary vibes as we don't see tango that often at Eurovision. According to the video, we can say that Vasil is also a good dancer, but, as a whole package, I am afraid it is not enough to get North Macedonia back to the final after last year's victory in the jury voting.'
Stay tuned – tomorrow, we will be discussing another entry for what would have been Eurovision 2020.
In the video below, you can revisit North Macedonia's Vasil and YOU:
This reflection article is based on the author's own personal experience. Views expressed belongs to him or her, and are to be seen as unrelated to EuroVisionary.com.