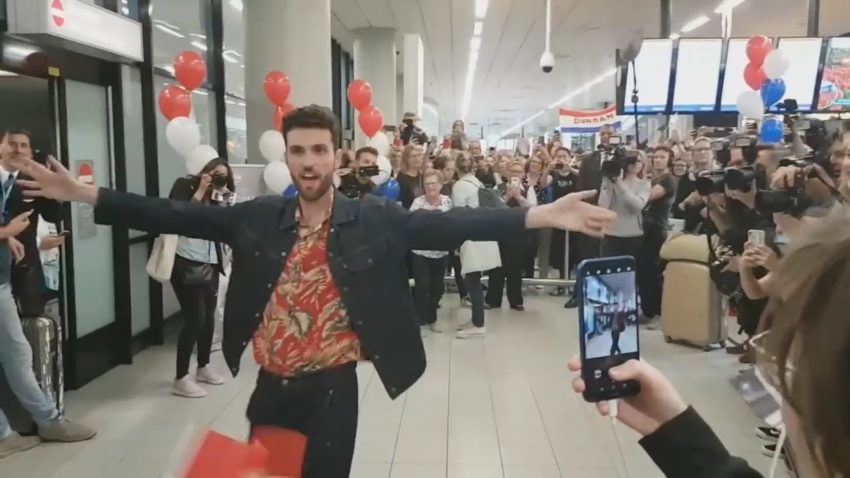 Dutch cities interested in hosting the 2020 Eurovision Song Contest can now start to apply. The selection process is expected to take a couple of months. Finding the right host city isn't an process.
In a joint collaboration between broadcasters NPO, AVROTROS and NOS, the host city search has now officially begun in the Netherlands. Many cities, big and small, have expressed an interest in hosting the 2020 contest, but so far, no one has officially applied. That will change now.
The process consists of three phases:
Interested host cities will receive a document with the requirements they need to live up to. It's not enough to have a large arena, it will need to be able to match requirements for a big TV production like this, space for commentator boxes, green room, working facilities for the delegations, wardrobes etc. They cities will also need to have suitable press facilities and sufficient hotel capacity. We recommend that you check out our previous article for requirements to host a Eurovision Song Contest.
The cities who can match the requirements will have four weeks to put together a book which presents their plans and in details describe how they can host the contest. This will need to be officially submitted in the first half of July. We typically see the number of interested cities go down a lot at this step as many realise that they can't match the requirements.
From mid July, the organisers will visit the cities whose plans they want to take a closer look at. They will involve EBU closer in the process at this time. The host city will need to be approved by EBU.
We can probably expect an announcement regarding host city for the 2020 Eurovision Song Contest to come in August or early September depending on how many cities will end up being able to host the contest.
Previously we put together a list of likely arenas for next year's contest. They will all be suitable to host the shows, so question is just now; who will officially submit a bid?
In case you already forgot why the Netherlands will host the 2020 Eurovision Song Contest, you can remind yourself of Duncan Laurence's Arcade in the video below. With that song he won the 2019 contest.