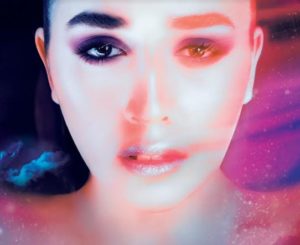 Armenia became the first country to present its artist for the 2019 Eurovision Song Contest in Tel Aviv. Srbuk has been given the honour of bringing the non-winning successful country back to the final. 
For the 2017 Eurovision Song Contest, Cyprus was the first country to announce its participant. For 2018, Belgium was first and now, Armenia is first up for 2019.
After two years with the national final format "Depi Evratesil", local broadcaster AMPTV, went back to an internal selection. A committee has discussed various options, and this evening, they presented their choice for Tel Aviv: Srbuk.
Who is Srbuk? According to a press release this evening, she has participated in various competitions, both locally and abroad. In Ukraine, she reached the final stage of the Voice. She recently released a new single titled Half A Goodess. Whether or not her Eurovision entry will be anything like that, is to early to tell. The broadcaster is open to submissions of songs for Srbuk until the 10th of January 2019.
I am starting a new journey now, which, I am sure, will be full of new and pleasant emotions, challenges and amazing experiences! I am grateful to  all of my friends and fans, who are always with me and have always wanted to see me on the Eurovision stage. I am grateful to the Public Television of Armenia for their trust. It's an honor to represent my country in front of the whole world! We have an amazing journey ahead of us, and I hope we'll succeed together!

Srbuk
Armenia at the Eurovision Song Contest
12 appearances and 10 finals of which 7 songs ended in top 10. The numbers speak for itself; Armenia is one of the most successful countries that are yet to win the contest.
The country debuted in 2006 where André finished 8th with the song Without Your Love. In 2008 Sirusho came 4th with the easy-to-remember entry Qélé, Qélé. Together with Aram MP3's Not Alone from 2014, that result stands as the best ever for Armenia.
Only twice has Armenia failed to reach the final; in 2012 and here in 2018 where Sevak Khanagyan finished 15th in his semi-final.
To remind yourself of Armenia's 2018 entry, take a look at the video below, which is from a performance from Eurovision In Concert in Amsterdam, the Netherlands: