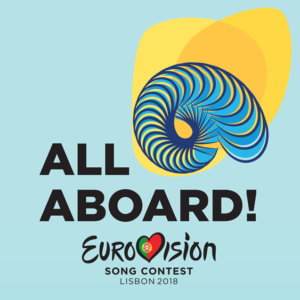 Exciting news regarding the 2018 Eurovision Song Contest. With that promise, fans and journalists were gathered to follow today's press conference from Lisbon, Portugal. Host broadcaster RTP and EBU is getting closer to having all settled.
'Exciting news' is quite a broad term so naturally speculations immediately began last night when that promise were given in a Social Media post from the official Eurovision account.
Could it be the final list of participating countries? Portuguese host broadcaster RTP previously revealed that 43 countries will take part, but is that with or without FYR Macedonia where the broadcaster's debt to the European Broadcasting Union potentially could block the country from taking part?
Who shall host the Eurovision Song Contest next year? When do the tickets go on sale? Which slogan will be used for the 2018 Eurovision Song Contest, and how will the logo look like? With many core things still unknown, it was quite open what today's press conference would reveal.
Key points
42 countries will participate – While Russia will be back to the competition, F.Y.R. Macedonia will not participate in 2018
The slogan will be All Aboard – which will be used in various ways in relation to the event
RTP will host the cheapest Eurovision Song Contest of the last ten years – it has been compared to Salvador Sobral's simple, yet unique performance
Terreiro do Paço will work as the Eurovision Village next May 4 until May 13 every day from 3PM until 11PM
The EuroClub will be held in a place next to the sea yet the place hasn't been confirmed
For those who want tickets, the first bunch of tickets is expected to be put on sale later this month