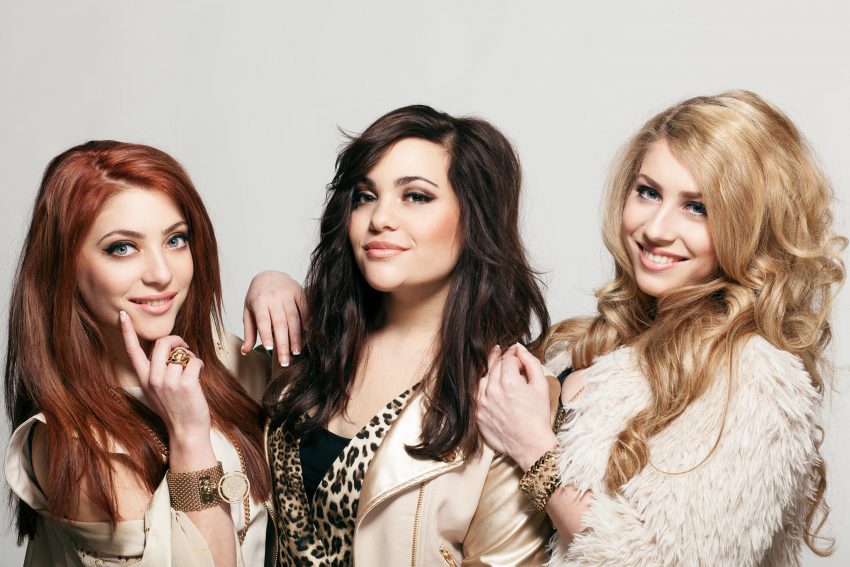 The girl trio O'G3NE will take the step from Junior Eurovision to the Eurovision Song Contest in May next year. Today, the Dutch broadcaster presented them as their 2017 participant. The Netherlands is the second country to announce their representative for Kyiv.
A week ago Cyprus announced their participant for the Eurovision Song Contest next year in Kyiv, Ukraine, and today the Netherlands followed up. Dutch broadcaster AVROTROS announced today that the girl trip O'G3NE will represent them at next year's contest.
Who are O'G3NE?
Under their names of Lisa, Amy and Shelly, the Dutch girl trio represented the Netherlands at the 2007 Junior Eurovision Song Contest. They released a few albums, but didn't really make a name of themselves until 2014 when they won The Voice of Holland.
Just a month ago, on the 30th of September they released their third album, We Got This, which is currently #1 on the iTunes list.
O'G3NE also competed in AVROTROS' music competition De Beste Zanger (The Best Singer) earlier this year. At that time, host of the programme, singer and Eurovision commentator Jan Smit suggested the broadcaster should contact them regarding taking part in the 2017 Eurovision Song Contest.
— TEAM O'G3NE (@teamog3nenl) October 29, 2016
The Netherlands at the Eurovision Song Contest
It hasn't always been easy being a Dutch Eurovision fan. It started out quite well with victories in 1957 and again two years later, in '59. With their Ding-A-Dong victory in 1975, the Netherlands won the contest for the fourth time.
When the contest expanded, and the semi-finals were introduced, things got tough. Between 2005 and 2012, the Netherlands didn't reach the final one single time. Eight years in a row out of the good company made the broadcaster re-think the situation. For the the 2013 contest they sent superstar Anouk to represent them. That change was rewarded as her song Birds reached the final, and a 9th position.
The broadcaster sticked to the format with internally selecting a well known artist. The Common Linnets, consisting of another Dutch superstar Ilse DeLange and Waylon, took Europe by storm at the 2014 contest in Copenhagen, Denmark. Calm After The Storm came second, and is today seen by many fans as the moral winner of the contest.
Despite Trijntje Oosterhuis not reaching the final in 2015, the Netherlands quickly got back on track. Douwe Bob made it to the final where he reached an 11th place at this year's Eurovision Song Contest.
Exactly which Dutch reputation O'G3NE will have to defend for the Netherlands, you can take a look at it in the video below: