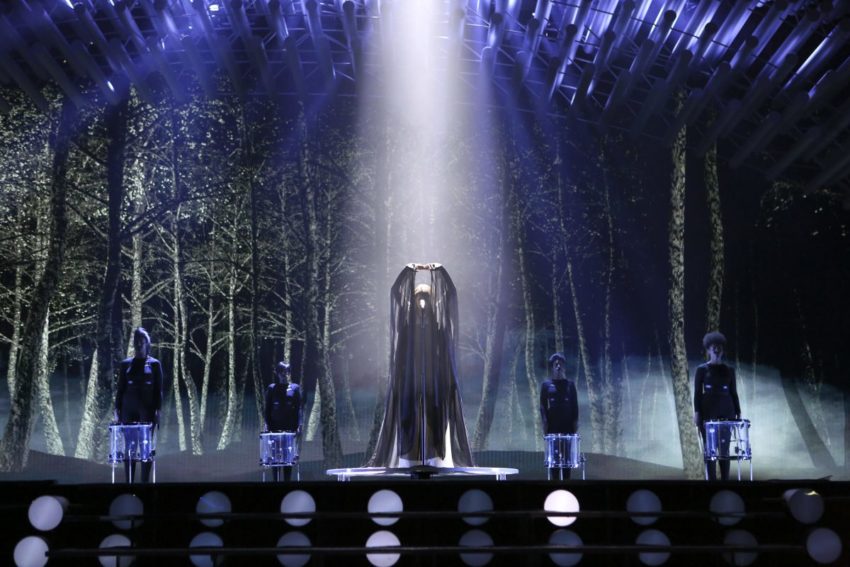 Switzerland will be performing 14th in the upcoming Second Semi Final this Thursday. The country is represented by Mélanie René with the song Time To Shine. Are there any changes since the country's first rehearsal? What is the impression left by the song amongst the other entries in the running order? We try to answer your questions reporting live from inside the hall of Wiener Stadthalle.
Mélanie René has probably one of the hardest jobs to do in the Second Semi Final, all thanks to having to follow Sweden. It is not an easy task but the Swiss delegation have created a nice presentation for their entry. Somehow Mélanie looked to me a little more apprehensive while performing on stage but it may just have been my impression. Switzerland is not a definite qualifier but not at of the question that we will see the entry in the final either.
You can read a report on Switzerland's first rehearsal here.
Switzerland has managed to qualify three times in the past from the ten semi finals it has competed in.
Our video from Switzerland's second rehearsal can be seen below.
.