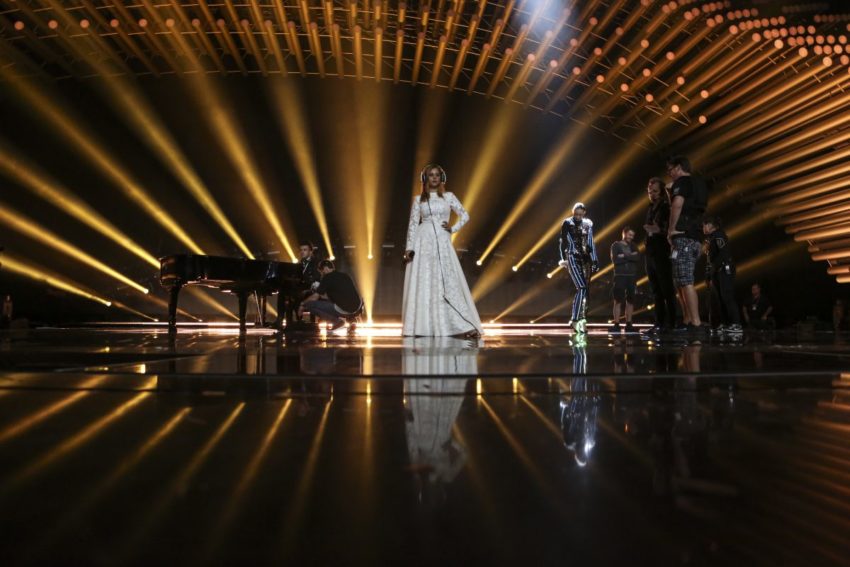 Slovenia will be performing 16th in the upcoming Second Semi Final this Thursday. The country is represented by Maraaya with the song Here For You. Are there any changes since the country's first rehearsal? What is the impression left by the song amongst the other entries in the running order? We try to answer your questions reporting live from inside the hall of Wiener Stadthalle.Cyprus is the right song to precede an energetic song like Slovenia's. I was a little concerned during Slovenia's first stage rehearsal on Thursday. Today, everything looked and sounded more polished. Apart from the 'violinist' dancer, the invention of the Slovenian presentation now appears to be the fact that, even for the close up shots, the camera is never static, moving diagonally all the time instead. Maraaya's performance was good; she sounded again today like she does in the video from the Slovenian final. The running order for the song is good and, this being one of my personal favourites, I would love to see it in the final.
Slovenia has qualified three out of a total of eleven semi finals it has participated in.
Our video from Slovenia's second rehearsal can be seen below.