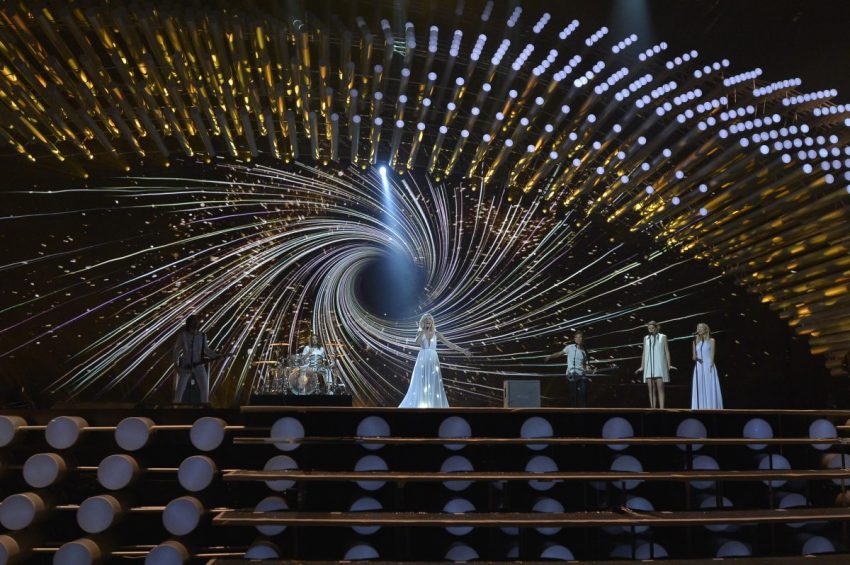 Russia will be performing 12th in the upcoming First Semi Final this Tuesday. The country is represented by Polina Gagarina with the song A Million Voices. Are there any changes since the country's first rehearsal? What is the impression left by the song amongst the other entries in the running order? We try to answer your questions reporting live from inside the hall of Wiener Stadthalle.
I refrained from saying it during Russia's first rehearsal, but, if ever there was a textbook on Eurovision, Polina's A Million Voices should  be in it as an entry. The performance has so many things going for it: Polina, for a start and her powerful voice, beautiful looks and endearing personality, but, apart from all these, the way the stage is lit is a joy to behold on its own right. As always, a solid vocal and overall performance that will prove a strong, difficult to compare to candidate for the countries preceding and following Russia.
Russia, like Greece earlier, has always managed to get to the final.
Our video of Russia's second dress rehearsal can be seen below.