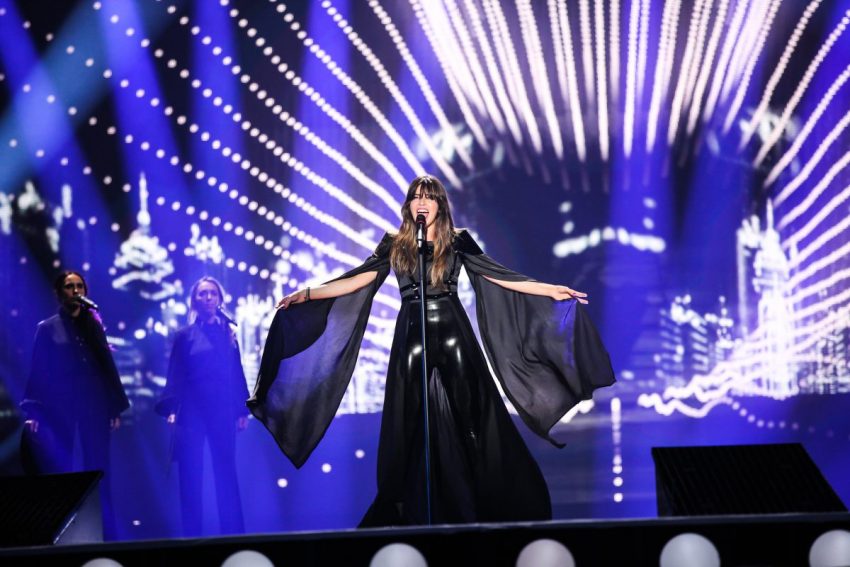 Portugal  will be performing 7th in the upcoming Second Semi Final this Thursday. The country is represented by Leonor Andrade with the song Há Um Mar Que Nos Separa. Are there any changes since the country's first rehearsal? What is the impression left by the song amongst the other entries in the running order? We try to answer your questions reporting live from inside the hall of Wiener Stadthalle.
Portugal is coming after Norway and it comes with its own kind of quirkiness. Leonor's opening notes are a bit off-key which is not the best possible start to her rehearsal. However, the performance is quite sleek overall. Leonor is doing a fine job even though I feel that she may be trying a bit too much today compared to Portugal's first rehearsal. Indeed there is nothing wrong with Portugal but I feel that it simply lacks oomph in a contest where standing out one way or another and being instantly memorable are paramount factors for success.
Having participated in ten semi finals in the past, Portugal has managed to qualify for the final on three occasions.
Our video of Portugal's second rehearsal can be seen below.