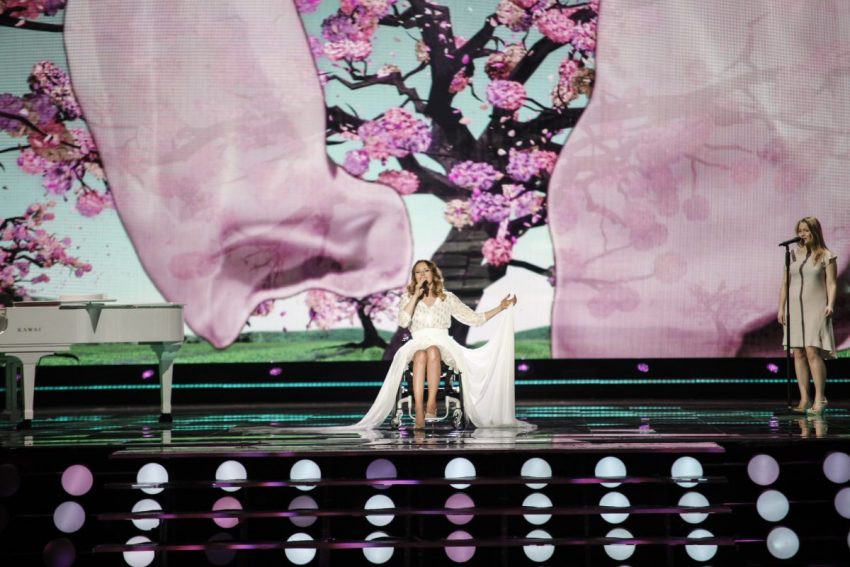 Poland will be performing 17th in the upcoming Second Semi Final this Thursday. The country is represented by Monika Kuszyńska with the song In The Name Of Love. Are there any changes since the country's first rehearsal? What is the impression left by the song amongst the other entries in the running order? We try to answer your questions reporting live from inside the hall of Wiener Stadthalle.
Poland looks lovely. Again, this is a welcome gentle song after more energetic Slovenia. Monika's vocal performance is remarkably improved today, which probably points to the fact that there was something wrong with her throat during Poland's first rehearsal on Thursday. The stage looks beautiful. I would just have liked some use of a wind machine that could make Monika's outer skirt to fly gently in the air, reflecting the images of the pink curtains in the background. Aided by its good position in the running order, I would think that Poland will make it to the final.
Poland has managed to qualify from a semi final two out of eight times so far.
Our video from Poland's second rehearsal can be seen below.