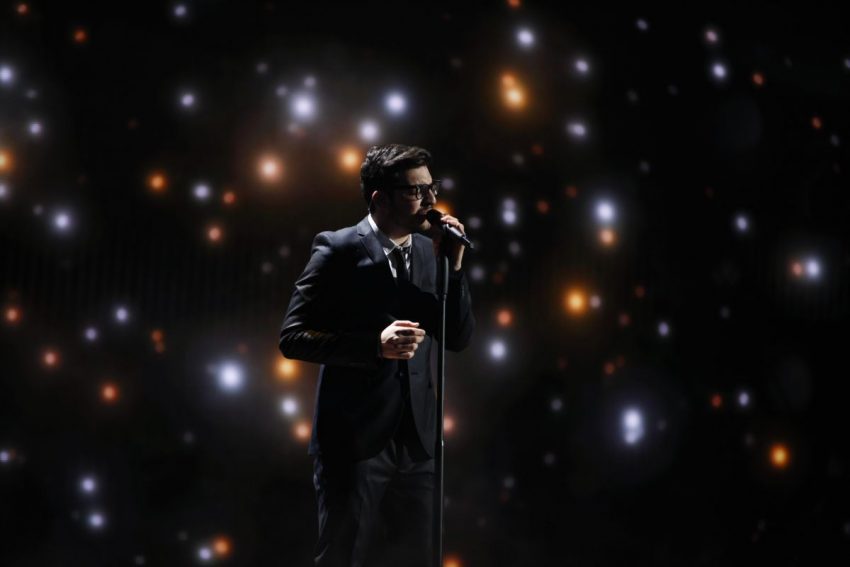 Cyprus will be performing 15th in the upcoming Second Semi Final this Thursday. The country is represented by John Karayiannis with the song One Thing I Should Have Done. Are there any changes since the country's first rehearsal? What is the impression left by the song amongst the other entries in the running order? We try to answer your questions reporting live from inside the hall of Wiener Stadthalle.
Cyprus comes across as classy. After the excitement and energy from Sweden and Switzerland, the quiet melody from Cyprus feels very welcome. Everything seems to be working well for Cyprus; John's performance is solid time after time and the lighting sequences look more congruent than before. The initial sequence when the song is shot in black and white is really stylish, my only concern is the fact that the same idea has not worked particularly well for other countries such as Sweden in 2008 and Estonia in 2013 in the past – there is always a first time for everything of course. John comes across as really likeable, both in person as well as in the way he interacts with the crew on stage. After his last run, he gets an 'Efharisto, efharisto' from the director. I would love to see this in the final and there is no reason why it shouldn't.
You can read a report on Cyprus' first rehearsal here.
Cyprus has managed to qualify from four of the nine semi finals the country has participated in.
Our video from Cyprus' second rehearsal can be seen below.