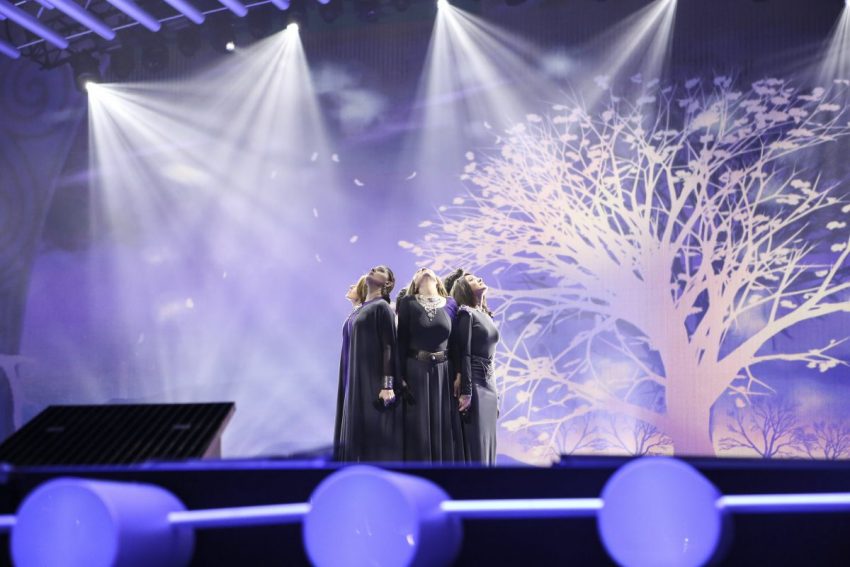 Armenia will be performing 2nd in the upcoming First Semi Final this Tuesday. The country is represented by Genealogy with the song Face The Shadow. Are there any changes since the country's first rehearsal? What is the impression left by the song amongst the other entries in the running order? We try to answer your questions reporting live from inside the hall of Wiener Stadthalle.
These are much more sleek, well worked performances we get compared to Armenia's first rehearsal four days ago. Smiles look more natural and the performers confident as they carry out their complicated formations on stage. It would have been nice if the managed to be right in the middle of the frame when they hold hands and look up to the overhead camera but I'm just being picky. The vocal performances are strong and consistent. No major changes in the way that the stage is lit or in the graphics – the trees in the background appear to be moving now but that have been there all along as I may have missed it on Monday.
Armenia coming right after the pop offering from Moldova will probably cater for all the audiences that Moldova did not, namely viewers and jury members who like a ballad with a message.
Armenia has managed to qualify six out of the seven times it has been through the semi finals.
You can see our video from Armenia's second rehearsal this morning below.