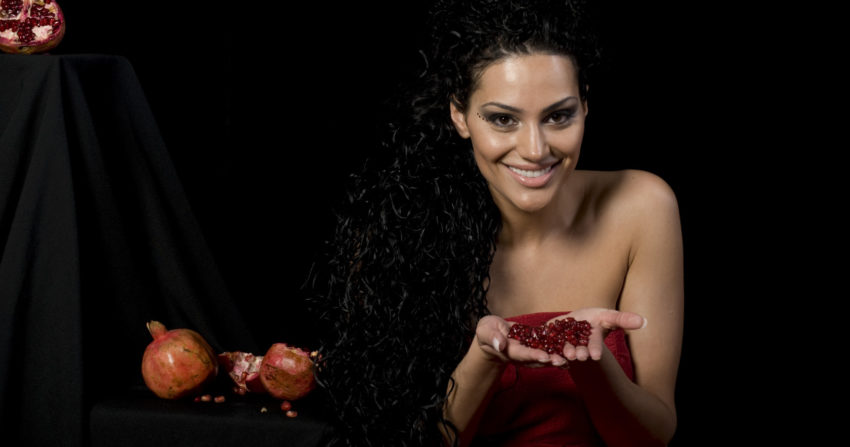 Armenia got of to a great start at Eurovision after debuting in 2006. They began with an unbroken run of finishing within the top 10. This success continued through to 2010, when Eva Rivas finished in 7th place with Apricot Stone.
On Valentine's Day 2010, Armenian Television (ARPTV) staged a National Final, with nine acts competing for the honour of representing Armenia at Eurovision. Eva performed last and came second with the jury. The jury favourite by the following year's entrant Emmy, in a duet with Mihran, placed third with the public. Eva was the public's choice and this was enough to send the Armen Martirosyan and Karen Kavaleryan song Apricot Stone to Oslo, Norway.
Apricot Stone – opinions from fans
In order to find out what Eurovision fans today think of this Armenian entry from 2010, we asked our Eurovision Fan Panel. It includes team members as well as fans from all over the world.
Michael O. – This is without doubt my favourite entry ever from Armenia. In fact the three Caucasus countries all sent their best entries in 2010 in my opinion. I love everything about the song from the ethnic introduction to the positive message in the song. Eva gave a marvellous performance at Eurovision and although I liked Lena, I really wanted this to win in 2010.
  Steve P. – There's always a danger threat, when entering a song with very specific cultural references, it won't cross borders and will go over the heads of everyone else, suffering as a result. Fortunately for Eva, that didn't happen this time. Her song has aged well with its mid-tempo, soul/funk vibe still being capable of starting a sing-along. I always applaud a country who chooses to remain true to its identity. It's just a shame that it wasn't sung in Armenian.
Josef S. – Apricot Stone is until today one of my favourite Armenian entries. It is full of life, makes me dance and sing along to the song. I would say for me that this is one of the modern Eurovision classics. Eva Rivas is not also good singer and performer but also very beautiful woman. Perfect combination. And do I need to mention the iconic and gigantic apricot stone on the stage?
Paul K. – Now, apricots are not my favourite fruit, but I ATE THIS UP!! She has such a good presence on the stage and her song is amazing! What I respect about it and other songs like this is it uses a traditional sound from their own country and that's what draws me into it! I'm pretty sure this got Top 10 that year and it shows why it deserved it! Such a wonderful song overall!
John E. – Nice song with ethnic elements but I found it did not stand out for me. It is great to have a song that tells a story but I felt that the complex staging detracted from the song and why was she wearing jeans? I enjoyed the build at the end. It may sound odd but I think the song tries too hard…there is a beautiful simple melody which is not enhanced by the staging.
Alvaro S. – Armenia and the apricots seem to go hand in hand. I do not feel bothered by nationalistic symbols as long as it is not too much 'in your face'. I think this passes my personal test unlike for instance I Love Belarus (Belarus 2011) that gives me some propaganda vibes. I like the sound of the guitar. The melody is peaceful and come on, we have an apricot tree growing onstage.
Alexander S. – In 2010 Armenia chose Eva Rivas for Eurovision. She won The Voice of Armenia and later she went to Eurovision where she sang Apricot Stone which is a very nice song with smooth rhythm included…. a bit of oriental sound. It would have been perfect in her native language. She has Greek/Russian roots which are well told in her performance and lyrics. In my view, I like the song, moreover, she is a very talented, pretty girl who managed a respectable 7th place for Armenia and #54 in the Swiss charts.
Ashleigh K. – I don't remember this song from 2010 and I'm kind of glad that I don't. It sounds a bit wishy washy, the vocals aren't quite strong enough, the melody isn't quite catchy enough. For me, Armenia have sent better songs to Eurovision.
Remind yourselves of Eva's performance at Eurovision, in the embedded video below.
Eva Rivas – a mini biography
Eva was born Valeria Alexandrovna Reshetnikova-Tsatouryan in Rostov-on-Don, Russia on July 13,1987. She took her stage name from her Greek great grandmother. Before her participation at Eurovision, Eva was the lead singer of the Armenian ensemble Arevik. Chosen to represent Armenia at Eurovision in 2010 she placed 7th with Apricot Stone. There were unfounded rumours that Eva would have returned to Eurovision in 2012, but the country withdrew that year.
As well as singing, early in her career, Eva was a successful model, her height of 193 cm giving her a striking figure. A 2011 photo shoot caused quite the scandal at home. In 2014, Eva became a coach on The Voice Armenia. Eva continues to be a well known celebrity in Armenia and is often featured in gossip magazines, due to her choice of clothes, relationships and the new tattoos she gets now and again.