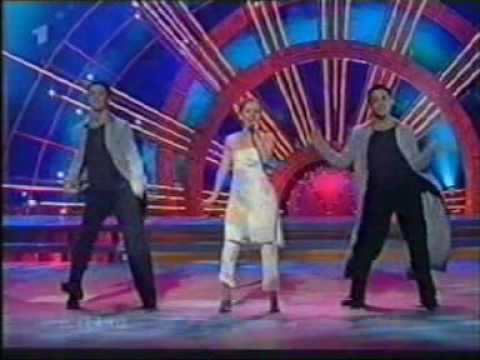 With a second place, Selma was close to take home Iceland's first Eurovision victory in 1999. More than 20 years later, we find Eurovision fans split about this one. Some still enjoy listening to it, while others find it overrated.
For the 1999 Eurovision Song Contest, the Icelandic broadcaster RÚV internally selected Selma to represent them. Up until this point, the country had once twice been in top 10; a 4th place in 1990 and a 7th place in 1992. After Paul Oscar's 20th result the year before, Iceland was hungry for Eurovision success in 1999. Selma and the song All Out Of Luck should change things.
Selma did was she was set to do in terms of delivering success at the Eurovision Song Contest. With 146 points, she finished second. Europe was in the mood for a pop schlager banger that year, it was just unfortunate for Iceland that Sweden's Charlotte Nilsson (now Charlotte Perrelli) delivered a more popular one of those in Take Me To Your Heaven.  Sweden received 163 points, 17 more than Iceland.
Iceland got the maximum 12 points from Cyprus, Denmark and Sweden. The second highest 10 points was received from Estonia, Israel, Malta, Norway, Spain, Turkey and United Kingdom. Iceland themselves threw their 12 points at Denmark while their closest competitor Sweden got the 10 points.
All Out Of Luck – opinions from fans
In order to find out what Eurovision fans today think of this Icelandic entry from 1999, we asked our Eurovision Fan Panel. It includes team members as well as fans from all over the world.
🇳🇱 Eric O. – This was a well-deserved 2nd place, right after my all-time favourite: Charlotte Nilsson's Take Me To Your Heaven. Iceland's song is very catchy though and still very popular at ESC parties, even after 20 years. The performance itself was a bit boring though, as the two male dancers didn't really add anything. Maybe they should have dressed a bit more sexy, so they could have gained bonus points for eye candy… 😉
🇩🇰 Charlotte J. This is a great catchy entry from Iceland. The performance wasn't the best, the dancers didn't add anything good and the clothing was terrible, all things that might have costed a few points… should it have beaten Sweden and thus won? No. Sweden had the superior song that year which no one could beat. But that doesn't take away that this is a great entry, which I can still enjoy.
🇬🇧 Michael O. – Never did see the appeal of this song. I thought it was a fashion disaster, the choreography was awful and distracting and the best thing about it was it was upbeat and relatively catchy. I felt Charlotte's song was smoother and had more appeal, and I'm sorry although Iceland definitely deserve to win, I don't think this is one of their best.
🇨🇴 🇫🇮 Alvaro S. – I actually like this song a little bit more than the actual winner that year. One of their best results at this point with a pop song full of energy. Looks like every year ending in 9 is giving good luck to Icelandic (1999, 2009 in the top 2 and 2019 coming back to the final and ending in top 10 after a long bad streak). Let's hope it don't take another 9 years to see Iceland finally winning the whole thing!
🇬🇷 Kostas C. – It's just an average pop song and I find the second place quite overrated in a year with more than a couple of good songs like Germany, Sweden, Croatia, Bosnia, Estonia etc. I could say that the appearance was too poor, and even the styling (clothes, hair) a little bit kitschy. Her second attempt, six years later was for me far better and more professional.
🇬🇧 Aaron S. – While I appreciated and liked the optimistic message in the song, I didn't like All Out Of Luck, I just found the song to be average, it didn't stand out in any way for me. The dance routine on the stage at Eurovision was interesting, if it would have been a dance contest, rather than a song contest, I'm sure this song would have won.
🇩🇰 Tina M. – I had completely forgotten this song from Iceland. Thanks for the reminder. The song starts powerful with good energy. However, it does not take long before I forget the song a bit and get quite annoyed with Selma's 2 dancers, who I think take up too much space on stage. Selma and her very confident and beautiful vocals can easily bear to be "alone" on stage without having these "see me" dancers. The song is fast-paced from start to finish and Selma does it incredibly well. I ignore the 2 rag dolls and give the song 6/10 – I like the song.
🇮🇪 🇦🇺 Vivienne F. – I love the energetic vibe of this song, it's so 90s and so much fun from beginning to end. I had forgotten about this song for years as I had just come home from hospital after giving birth to my son so I think I missed a lot of songs! My favourite song didn't even make the Irish final that year – Bon Bon Car by Doona. I think our votes got messed up as well, so who was the real winner really?
Enjoy Selma's performance from the 1999 Eurovision Song Contest in the embedded video. Below the video, you can read more about her.
Selma – a mini biography
Born in 1974 in Reykjavík, the capital of Iceland, she was given the name Selma Björnsdóttir. She took dance lessons as well as learned to play cello at an early age. Her stage debut happened early too as she performed in children versions of Cinderella and Noah's Ark.
After her graduation in 1995, Selma's musical career began. She got the role as Rosalia in a production of West Side Story at the National Theatre. Due to that, she put her plans to study law on pause. After West Side Story, Grease happened… and she never looked back.
In 1999 everything fell into place for Selma. She represented Iceland at the Eurovision Song Contest, scored a second place with the song All Out Of Luck, an international record deal with Universal, her debut album I Am was released and finally, she was awarded Performer of the Year at the Icelandic music award. Since then, Selma has been a
Six years later, she returned to the Eurovision Song Contest. If I Had Your Love however failed to qualify for the final of the 2005 Eurovision Song Contest and as such Selma had to leave the competition after the semi-final stage.