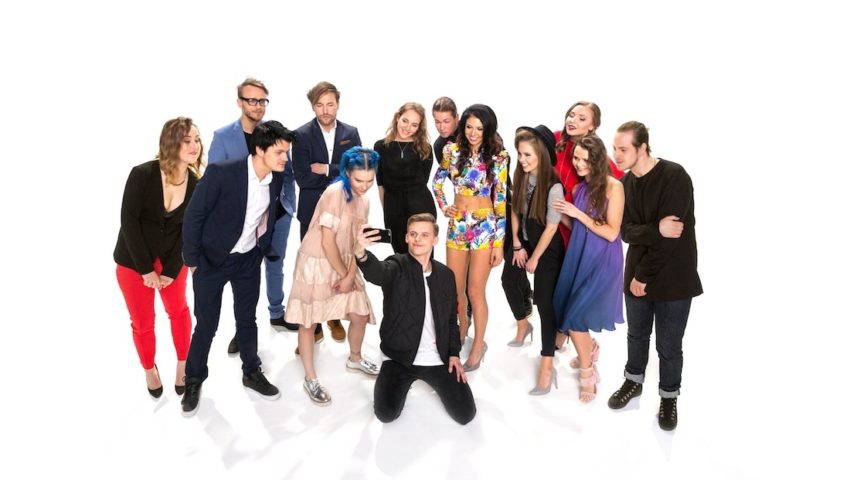 Today was the deadline for those wishing to submit songs to the Estonian national final and it has been reported that a record number of entries have been received by broadcaster ERR. Those who make it to the next, semi final stage of the selection will be announced next week.
Estonia confirmed its participation in the upcoming Eurovision Song Contest as far back as April. This will be the ninth time in a row that the country will be using the Eesti Laul format and it has been reported online that a record 242 entries were received by the Estonian broadcaster. According to the same source, a professional jury will have two days, the 7th and 8th November, to decide on the twenty entries that will make it to the semi final stage of the competition. These will be announced promptly on the 8th (next Tuesday).
As we reported earlier, the twenty semi finalists will be divided into two semi finals to be broadcast on two consecutive Saturdays, 11th and 18th February. During each semi final, a combination of jury and viewer votes will determine five entries that will make it to the final. The  final will therefore consist of ten entries. It is scheduled for Saturday 4th March at the Saku Suurhall (venue of the 2002 Eurovision Song Contest). The act that will represent Estonia in Kiev will be selected by jury (50%) and public (50%) vote.
Whether down to a recent change in the rules that allowed non-Estonian collaborators to compete or not, the increased number of entries received will probably come as good news to Eurovision fans. This year, Estonia was represented by Jüri Pootsmann and Play but failed to qualify to the Grand Final. You can watch Jüri Pootsmann performing his entry in Stockholm in our video below.