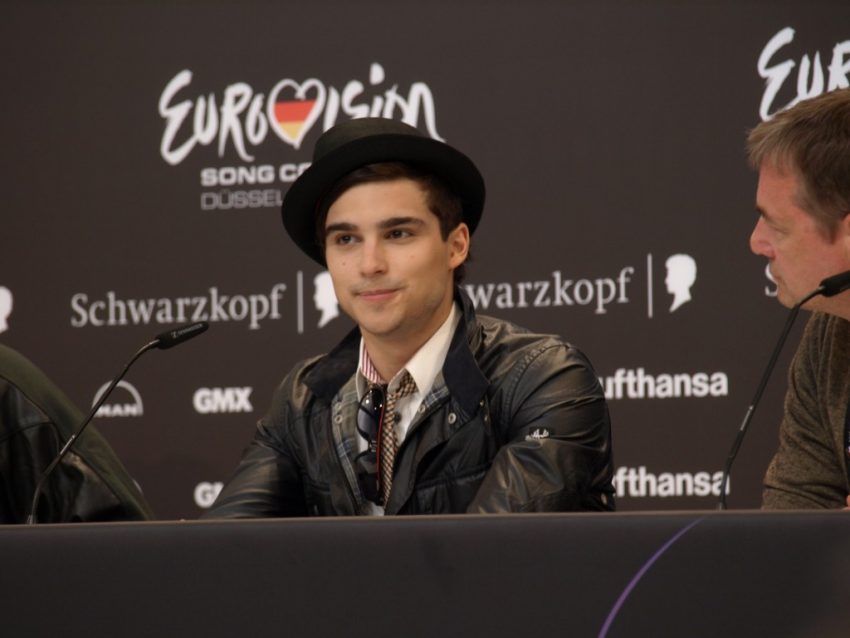 Eric Saade has had reason to celebrate recently with the release of his latest Swedish single Glas. However on his TikTok account today he has confirmed that he has caught the COViD-19.
The virus does not seem to be getting him down too much as he is seen dancing in his living room while in isolation. This was probably not what he wanted to be doing this week though, as prior to the lockdown, Eric was going to be getting married to his girlfriend, Nicole Falciani,  famous model and influencer in her native Sweden. They were due to be married early in May, in Italy.
Recently Eric took part in a special Karantänsession Live Concert, from The Globen, the location of the Eurovision Song Contest 2016. He represented Sweden in 2011 when he placed third with the song Popular. Other acts performing at the Karantänsession included Sanna Nielsen(Sweden 2014) and Martin Stenmarck (Sweden 2005).
Lets hope Eric is taking it easy and getting better, and wish him and Nicole well.
Below you can watch Eric's latest song Glas.