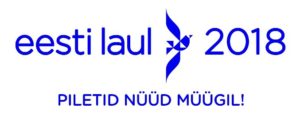 The Estonian broadcaster has already started receiving submissions for its Eurovision 2018 national selection. With a post on their Facebook page, the Eesti Laul organizers expressed amazement at how eager some applicants appeared to be. Their amazement was quite justified…
Though a fairly anticipated event by Eurovision fans, Eesti Laul has failed to produce Grand Final qualifiers in the last couple of years.
However, it would seem that songwriters remain eager to participate in the Estonian national selection. With a post on the official Eesti Laul Facebook account, the selection's organizers announced that they have already started receiving entry submissions… even though the 2018 submission process has not even opened yet!
There's a bit of bureaucracy behind every song.
Estonian proverb.

(part of the Eesti Laul Facebook post – not to be taken at face value necessarily)
In their light-hearted post, the organizers sound appreciative of having received the first two songs – from Sweden in fact – for their consideration. They, however, were quick to point out that, for applications to be valid, collaborators wishing to take part ought to wait for the official date for submissions, which comes complete with the rules and a form to fill in!
You can see a snapshot of the post below.
This year, Estonia was represented by veteran Eurovision participants Koit Toome (1998) and Laura Põldvere (2005). Singing their entry song Verona, Koit and Laura failed to qualify for the Grand Final, finishing fourteenth out of the eighteen countries participating in the second semi-final of 11th May. In the following videos, you can watch the duo in action on the Eurovision stage as well as them answering our Would You Rather dilemmas in Kyiv last May.