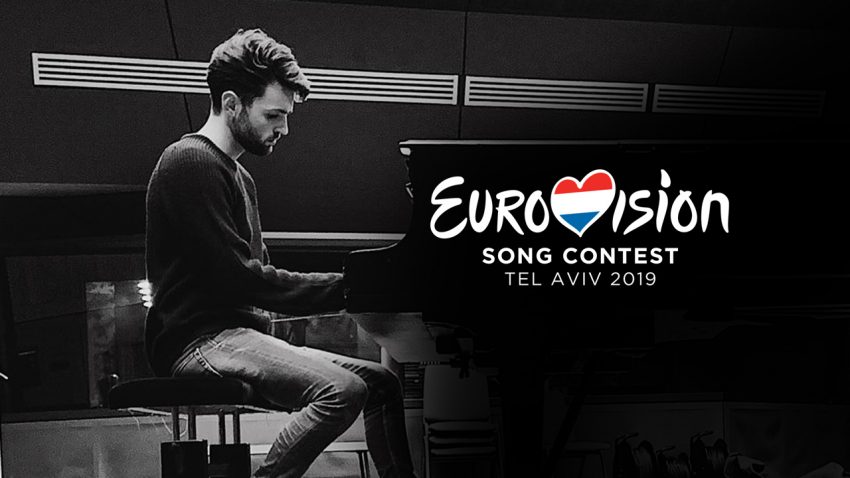 Young Duncan Laurence has been internally selected to represent the Netherlands at this year's Eurovision Song Contest. The song, which blew the broadcaster away, will be presented on the 7th of March. 
Today, Dutch broadcaster AVROTROS has announced that singer-songwriter Duncan Laurence will represent them in Tel Aviv, Israel this May. About the song which will be made public on the 7th of March, Eric van Stade says on behalf of AVROTROS: "We were blown away by this song. It is so powerful that we have unanimously decided that Duncan is our man",
Duncan graduated from the rock academy in Tilburg last year, but it is yet unknown if that means we'll see another rock song from the Netherlands as the singer has proven to master other genres as well. We'll see on the 7th of of March, how this song for Eurovision is.
Ilse DeLange (The Netherlands 2014) was part of the commitee selecting Duncan. She says: "Duncan is very special. What he writes is very international. It is authentic. It touches everything I think. He also has the personality that goes with such a great adventure. His priorities are always with the music". Duncan and Ilse know each other as he was on her team in the Voice of Holland in 2014. He reached the live shows, but not the final. Back then, he took part under his real name Duncan de Moor.
Duncan recognise that he doesn't quite match with the well known established artists the Netherlands sent in recent years, but he is glad that he got the chance to prove that he has what it takes: "My participation proves that you can just get the chance to show what you are worth on such a large platform. I am very proud to represent the Netherlands and I will give everything".
Last year, Waylon represented the Netherlands for a second time. With the song Outlaw In 'Em, he made it to the final, and finished 18th. While waiting for their 2019 entry, let's remind ourselves of his song by watching a performance from him on homefield at the Eurovision In Concert: