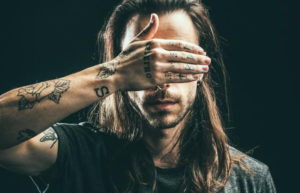 Diogo Piçarra – Festival da Canção's most popular act and favourite to win – withdrew from the national final after being accused of plagiarism. He is being replaced by Susana Travassos.
Update: Susana Travassos has been added to the final line-up after the withdrawal from Diogo Piçarra. Her entry is Mensageira, with which she took part in the second semi-final of Festival da Canção.

It is just two days ago that
Festival da Canção's second semi final
took place. Along with the show, a lot of drama submerged as the competition's favorite act, Diogo Piçarra, was accused of plagiarism for his song
Canção Do Fim
.
According to the first reports, Canção Do Fim plagiarizes a song from the Universal Church of the Kingdom of God (UCKG), Abre Os Meus Olhos. In a first instance, Piçarra took the time to comment on the accusations and never hinted at quitting the competition: "I am at peace and I am the one who is mostly surprised among all this. I was born in 1990, I am not religious and I am finding out that an evangelical song from 1979 from the Universal Church of the Kingdom of God is similar to what I've created. Ironic, at the very least."
Nevertheless, as time went by, the controversy around the topic only continued getting bigger, to the point there was an article titled "Even if he wins Festival da Canção, Diogo Piçarra will have to face EBU". As for today, Canção do Fim is the most watched video in the Portuguese' YouTube and the supposedly plagiarized song, the 8th most popular.
With all that, this evening, Diogo announced through Facebook that he is quitting Festival da Canção as his participation is no longer about his music but about something else. He also thanks for the support which he received, and adds that his career doesn't rely on his participation.
To all this family, I announce that I am terminating my participation in Festival da Canção.

There are no words to thank all the support, I have been getting in the past 24 hours from other musicians, friends, family and fans. My attitude towards my song is still the same, I am not concerned and I am still strong, but I don't want to continue to feed this cloud. All that was created around my participation is no longer about music.

I still want to say that I would be extremely proud of representing my country in a contest such as Eurovision, but it is now senseless getting the opportunity. My career or life don't rely on such. They only rely pn you.

To all the contestants, I hope the winner of Festival da Canção will be the next Eurovision winner. I will be here, with all Portuguese people, applauding you.

Thank you for everything.