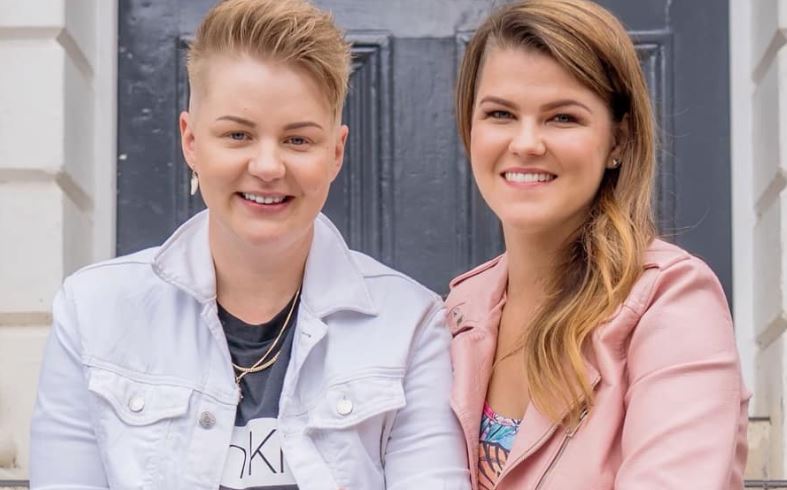 Saara and Meri got married in a private ceremony in Helsinki. Nevertheless, the couple plan to have another wedding with their families and friends at a later date. Meri now also called Aalto initially proposed to Saara in 2016 after two years of dating. Saara Aalto made her the same proposal in 2017 to celebrate the approval of same-sex marriage in Finland.
Meri's love story with the Finnish Eurovision representative from 2018 may sound like a modern fairytale. She wrote to Saara Aalto in 2012 after she saw her in The Voice of Finland. The message was simple: "I have never, ever sent a message like this to anybody, but I just had this intuition that I have to send this to you". Saara found it cute and they met in relation to one of Saara Aalto's concerts the following year.
Eventually Meri became Saara Aalto's manager – and now also her wife. On her Facebook page, Saara today, revealed that Meri will use the name Aalto too.
When we had to postpone the wedding we were heartbroken, but then we realised we could still have a private registration and celebrate our love together. It was the perfect moment." told Saara Aalto  to Metro.
Saara Aalto's successful career
Saara Aalto tried to represent Finland at the Eurovision Song Contest in 2011 and in 2016. On both occasions she placed second in the Finnish national selection, Uuden Musiikin Kilpailu. Finally, her internal selection came in 2018. She represented Finland at the Eurovision Song Contest in Lisbon with the song Monster. Saara finished in 25th place with 46 points.
Besides Finland, She has a successful career in other countries too, in particular in the UK. She participated in The X Factor UK and in Dancing on Ice.
Below you can watch a special multilingual version of Monsters. This performance took place at Euro Village in Lisbon in 2018.