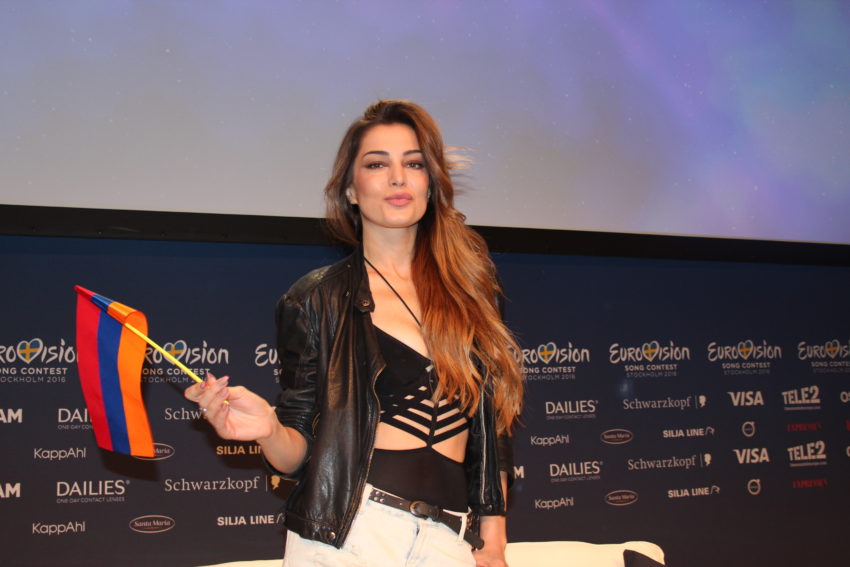 Six semi- finalists for the Armenian national selection were chosen this evening. After nearly three months we are approaching the end for the new selection format Depi Evratesil. On the 24th of December, the Armenian 2017 Eurovision Song Contest representative will be chosen.
After tonight's round, there are 6 acts remaining in Depi Evratesil, which has been organised by broadcaster AMPTV. Entries have come from all over Europe. From countries like France together with Spain, Russia and Georgia. Non European countries include the US as well as Uzbekistan. Prior to this week, there have only been 2 battle rounds as the show didn't go live until the 22nd of October.
This week was a straight knock out round, meaning that the judges could not rescue any team member if they did not agree with the decision. The judges eventually ended up with one team member each in the final of Depi Evratesil.
The final 6 are as follows:
Marta
Lucy
Artsvik
Egine
Syuzanna Melqonyan
Vahe Aleksanyan
Some well-known former Armenian Eurovision participants appeared as judges in the show: Anush Arshakyan (2009 as part of the duo Inga & Anush together with Aram MP3 (2014) as well as, Hayko (2007), Essaï Altounian (2015, as part of Genealogy), also Inga Arshakyan (2009, also returned in 2015 as a part of Genealogy ) and Iveta Mukuchyan (2016).
On the 24th of December Armenia will pick its 2017 Eurovision Song Contest representative. For this year's contest they were represented by judge in this show Iveta Mukuchyan. She came 7th with the song LoveWave. In the video below, please enjoy that while waiting for the final of Depi Evratesil.