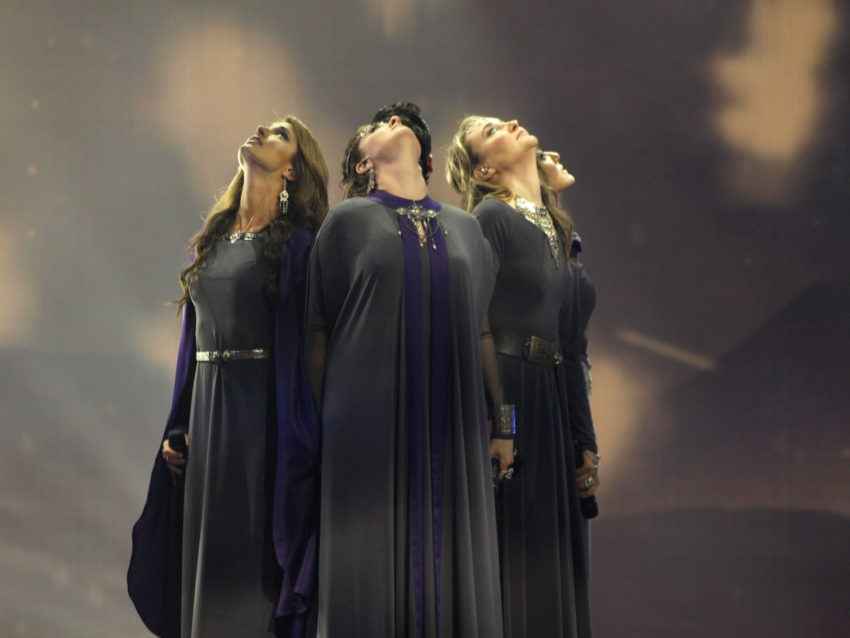 Armenia's official broadcaster is selecting their Eurovision 2018 entry through a new version of Depi Evratesil. In its new method, AMPTV is opening submissions for original songs until December of this year and since it's an open competition, Tamar Kaprelian – former Genealogy act – has already revealed she is trying her luck solo.
One more country is readying things for next year's Eurovision Song Contest, that is Armenia. Its broadcaster, AMPTV, has announced their own national selection – Depi Evratesil – and decided to shake things up a little hoping for a better result next year. This time, Depi Evratesil will open its doors to original songs from the artists and composed specially for the contest.
Despite the announcement, and the national selection's slogan being "It's Your Turn", the winning song may not be the one that Armenia will present in Lisbon next year.
Nonetheless, and while things are being prepared, one known Eurovision act has already announced she will be attempting her luck in next year's national selection: Tamar Kaprelian. The Armenian singer has already stepped on the Eurovision stage back in 2015 as a member of Genealogy finishing at number 16 in the grand final with a total amount of 36 points.
Rules of Depi Evratsil
Submissions to the national selection are open until December 15. With this being said, you can always try your luck here and under the following requirements:
You must be a citizen of the Republic of Armenia or be of Armenian descent;
You must be at least 16 years old by the 8th of May 2018;
If you're applying with a group, the group cannot have more than 6 members;
The song submitted will have to be an original piece never published or performed before 30th of September 2017;
The song cannot be longer than 3 minutes.
Remind yourself of Genealogy's Face The Shadow performed at the Eurovision Song Contest 2015 final below: