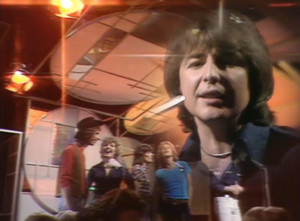 Last Tuesday, Danny Finn, a member of the groups, Prima Donna and the New Seekers passed away after a short illness. Danny represented the United Kingdom in 1980 with the song Love Enough For Two achieving third place in the contest in The Hague. He was 65 years old.
Danny's funeral will be held on March 7th at St.Ninian's Cathedral in Perth, Scotland.
Danny Finn, real name Kevin Finn was born on March 30th 1950. In 1976 he became a member of the newly reformed New Seekers. His first hit record with the band was It's So Nice To Have You Home Again. Most famously, he was the lead singer on the band's last top 30 hit Anthem in 1978.
Danny married fellow New Seeker member Eve Graham in 1978 and the pair left the band to form a duo, releasing the single Ocean And Blue Sky. Eve, of course was a member of the New Seekers during their most successful period with hits like I'd Like to Teach The World To Sing , and its follow up, Beg, Steal Or Borrow, which represented the United Kingdom in Eve's homeland, placing second in 1972.
In 1980 Danny joined Alan Coates, Lance Aston, Kate Robbins, Jane Robbins and Sally Ann Triplet to from the band Prima Donna. Their song, Love Enough For Two represented the United Kingdom, placing third behind Katja Ebstein's Theater and the winner Johnny Logan with What's Another Year. The single was not a huge hit in its homeland, only reaching number 48.
Following the break up of the band, Danny returned to working with his wife, touring with Gene Pitney and Max Boyce.
The couple lived in Perth.
Below you can see Danny perform Love Enough For Two with Prima Donna.