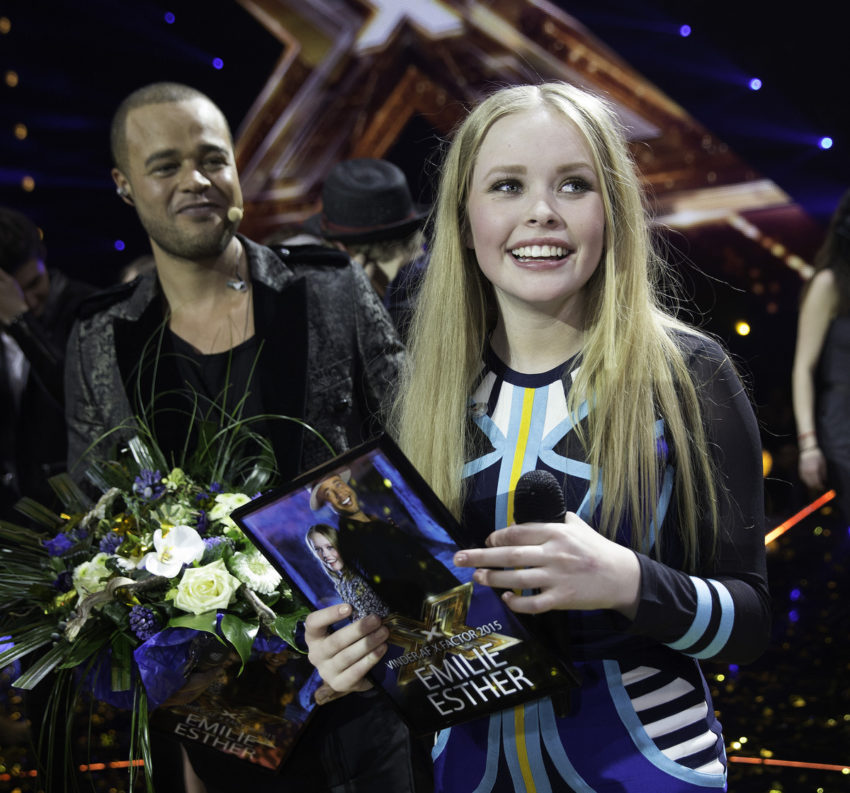 For some it might be an obvious choice if they are asked to chose between school and a national final spot with the chance to represent their country at the Eurovision Song Contest, but for 16 year old X-Factor winner Emilie Esther it isn't. She has been offered a place in the national selection, but don't know if it might be best to prioritise school.
In March, 16 year old schoolgirl Emilie Esther won X-Factor in Denmark, and now she has been given the option to take part in yet another competition, the Dansk Melodi Grand Prix which the country use to select their Eurovision representative.
Emilie Esther recently spoke to Danish magazine Her & Nu where she mentioned that her participation in X-Factor took 4 months, and even with a mentor it took quite some time to catch up. She is there now, and question is if she wants to go through it all again.
It's a bit complicated. I do want to, but I also have to concentrate on my school. It's difficult, and I don't know yet what to do.
A song written by Remee?
It is added by Emilie Esther that besides her parents, she would need to talk more to Remee about this participation. Remee was her coach in X-Factor, and recently she released three new songs with him. He is a well known Danish songwriter and producer who three times has taken part in the Eurovision Song Contest. First time for Germany in 2008 and the song Disappear for No Angels, in 2012 for Danish Soluna Samay and Should've Known Better and again this year where he co-wrote Anti Social Media's The Way You Are.
With the strong collaboration between Remee and Emilie Esther, it is very likely that the song meant for her for the 2016 Danish final is written by Remee.
Next year's Danish final will take place on the 13th of February in Jutlandic city Horsens.
Below you can see Esther Emilie perform her 2015 X-Factor winning entry Undiscovered, a song also written by Remee: