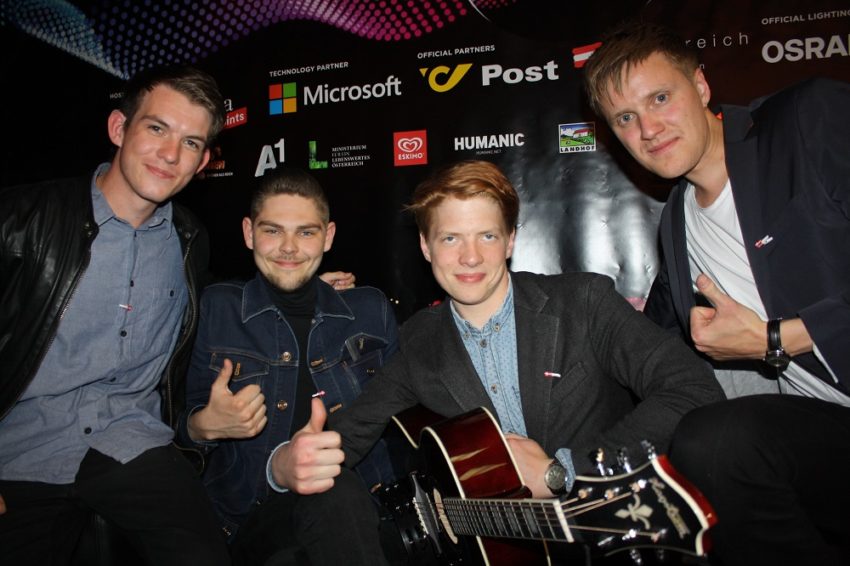 This year Denmark didn't qualify for the final of the Eurovision Song Contest, and with that in mind the viewing figures are somewhat impressive. The first semi-final is the most seen programme of the week, and the final the second highest.

Denmark hosted the contest in 2014 which sparks extra interest so naturally this year's viewing figures are significantly lower, but having in mind that the country didn't make it to the final, they are still rather good.
The first semi-final on Tuesday the 19th where Denmark took part became the most seen programme in the past week with 931.000 viewers. This matches the numbers from 2013 where Emmelie de Forest's semi-final was seen by 929.000. As she was the big favourite back then this year's numbers are impressive. In 2012 where there, like this year, was no big favourite from Denmark, the semi-final with Danish participation was seen by 798.000.
Denmark didn't participate in the second semi-final, but it was still broadcast on DR 1. This show was seen by 437.000. As Denmark was in the first semi-final this year and therefore already kicked out at this point, this number shows a general high Eurovision interest in the country.
With Denmark's 2015 representative Anti Social Media not qualifying for the final of the Eurovision Song Contest, the viewing figures naturally dropped, but compared to the previous times Denmark weren't in the final, they are impressively high. In 2007 where DQ didn't make it, only 487.000 saw the final. This year 814.000 still watched the final despite Denmark being out.
In the viewer rating scale from 1 to 5, with 5 being the highest, the first semi-final was rated 3,7 whereas the final went up to 4,0. So the final was considered a better programme despite Denmark not being in it, and only slightly lower than the final of 2014, which was hosted in Denmark and received a rating of 4,1.
Danish viewing figures for the Eurovision Song Contest final
2015: 814.000 (Denmark didn't qualify for the final)
2014: 2,397.000 (Denmark hosted the Eurovision Song Contest)
2013: 1,704.000 (Denmark won the Eurovision Song Contest)
2012: 990.000
2011: 1,587.000
2010: 1,658.000
2009: 1,450.000
2008: 985.000
2007: 487,000 (Denmark didn't qualify for the final)
2006: 1,700.000
2005: 1,394.000
2004: 582.000 (Denmark didn't qualify for the final)
2003: 1,159.000 (Denmark didn't participate that year)
2002: 2,080.000
2001: 2,667.000 (Denmark hosted the Eurovision Song Contest)
2000: 1,407.000 (Denmark won the Eurovision Song Contest)
Below you can see the Danish entry for the 2015 Eurovision Song Contest, The Way You Are by Anti Social Media: