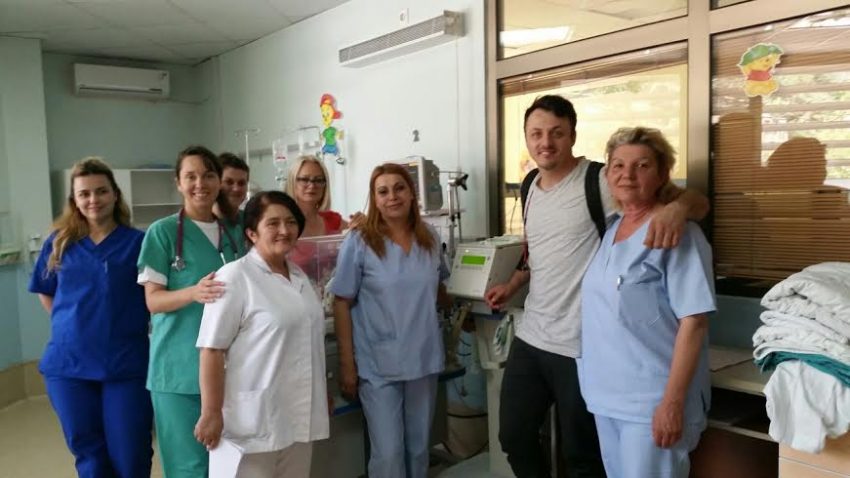 He failed to reach the final of this year's Eurovision Song Contest, but for Daniel Kajmakoski his participation was about a lot more than just a good personal score. The intensive Care unit at the Children Hospital in Skopje has just received a donation worth 17,700 euros due to Daniel's Eurovision participation.
At a Eurovision Song Contest delegations usually hands out plenty of press and fan material such as CD's, t-shirts, posters and some even chocolate and wine to promote their entry. This year the delegation from FYR Macedonia did no such thing. As their participant Daniel Kajmakoski told EuroVisionary in an interview he had asked for the money which would otherwise have been used for that, to be kept for a charity purpose which meant a lot to him.
Thanks to Daniel the Intensive Care unit at the Children Hospital in Skopje recently received a respiratory machine which can help saving more children. The donation from Daniel was worth 17,700 euros and at the hospital it was naturally very well received. Doctor Aspazija Sofijanova said:
We thank infinitely Daniel's donation, and it turned out that not only has he a beautiful voice but also a beautiful soul. The unit will help us to struggle for the health of many children who are coming to our hospital.
In the videos below you can see Daniel Kajmakoski perform his Eurovision entry Autumn Leaves, which unfortunately failed to reach the final of the 2015 Eurovision Song Contest. You will also find our interview with Daniel from Vienna where he tells about his decision to drop the promotion for this charity.