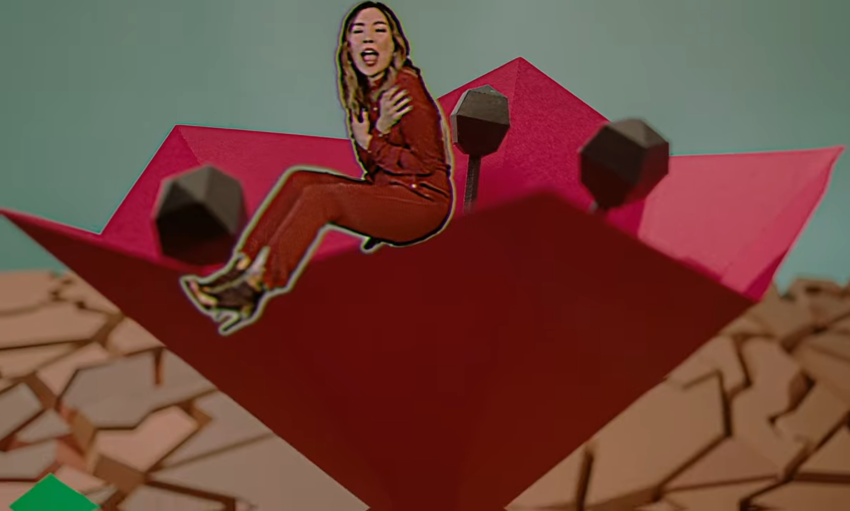 Dami Im, the runner-up of 2016 Eurovision Song Contest, launched a new song yesterday titled "Paper Dragon". It is an anthemic pop song which stresses the importance of believing in yourself and fighting your case.

After her interval performance at Australia Decides 2020, which is the national final in Australia, Dami Im announced that she would try to represent Australia again at the Eurovision Song Contest in 2021. Paper Dragon is the song that was supposed to enter the competition, which in the meantime was cancelled, as SBS decided to give Montaigne chance to represent her home country once again.
Although Paper Dragon missed the chance to be performed on the Eurovision stage, it still has a special status because it starts a new chapter in Dami Im's career as it is her first release for ABC Music, who the Australian singer recently signed with. At the same time, Dami In is working on a new album which is scheduled to be released in 2021.
Paper Dragon is a mid-tempo pop song which is an powerful anthem about believing in yourself telling the doubters to stay quiet.
I am a dragon, dragon, I breathe fire
Don't try to fight, don't try to fight, watch and admire

I am a dragon, I got magic powers
even try, don't even try, I'll fly for hours

Lyrics from "Paper Dragon"
Dami Im co-wrote her new song together with Elki. Konstantin Kersting was responsible for the production.
Paper Dragon is available now on iTunes and Google Play and streaming on Spotify and Apple Music. During September and October 2020, Dami Im will be touring Queensland to support the new single.
Do you think that Paper Dragon could have been a  Eurovision winner? You can listen to the song in the video embedded below: