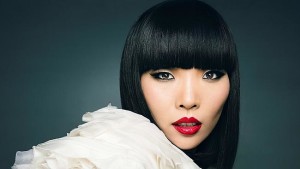 Australian broadcaster, SBS, just confirmed that their 2016 Eurovision Song Contest participant is going to be Dami Im as we wrote yesterday based on local media. Dami Im sang one song during the reveal today, but that was ABBA's Waterloo.
Today the Austrian 2014 Eurovision winner Conchita Wurst gave a concert at the Sydney Opera House. During that concert Conchita had been given the honour to reveal who will be representing Australia at the 2016 contest.
As we reported yesterday, Australia has internally selected their 2013 X-Factor winner Dami Im to represent them this year. Dami Im is 27 years old, born in South Korea, but immigrated with her family to Australia when she was 9. She started singing and playing piano at an early age growing up in a family where the mother was an opera singer.
Dami Im sang ABBA's Waterloo at the official confirmation, but naturally that is not going to be their entry. The actual song will instead be released on the 11th of March.
Below you can see Dami Im in X-Factor Australia 2013 performing her winner single, Alive.